[ad_1]

Calvin Cordozar Broadus Jr., better known by his stage name Snoop Dogg, summed up the massive pay gap between genders excellently when he said,  "The sorry ass f—ing men from the U.S. soccer team, they ain't ever won s—, ain't gonna ever win s—, can't get out the f—ing first round. Man, pay them ladies. The women should be getting $500k per athlete. Snoop Dogg says so."
This was stated after the U.S. Women's National Team's victory over the Netherlands to win their fourth World Cup. Almost 10 months later, federal judge R. Gary Klausner, ruling in the U.S. District Court for the Central District of California in Pasadena, rejected the USWNT's argument that it has been underpaid relative to the U.S. men's team in a gender-discrimination suit filed in March 2019. In a ruling delivered on Friday, Klausner sided with the players' employer, the U.S. Soccer Federation, which argued that the claim of unequal pay based on gender discrimination should be dismissed.
For as long as the USMNT has been around, they have not been successful, with the definition of successful being that they would qualify for the World Cup, collect Olympic medals, or even win friendly matches. They have never made it past past third place in the World Cup (in 1930 no less), and saw their last Olympic medal in 1904. Yet the USSF is still showing favoritism towards the men over the very successful, much more qualified women's team. In spite of having been created a century later, the USWNT is considerably better on paper. That is to say, when comparing world rankings, championships won, and medals earned.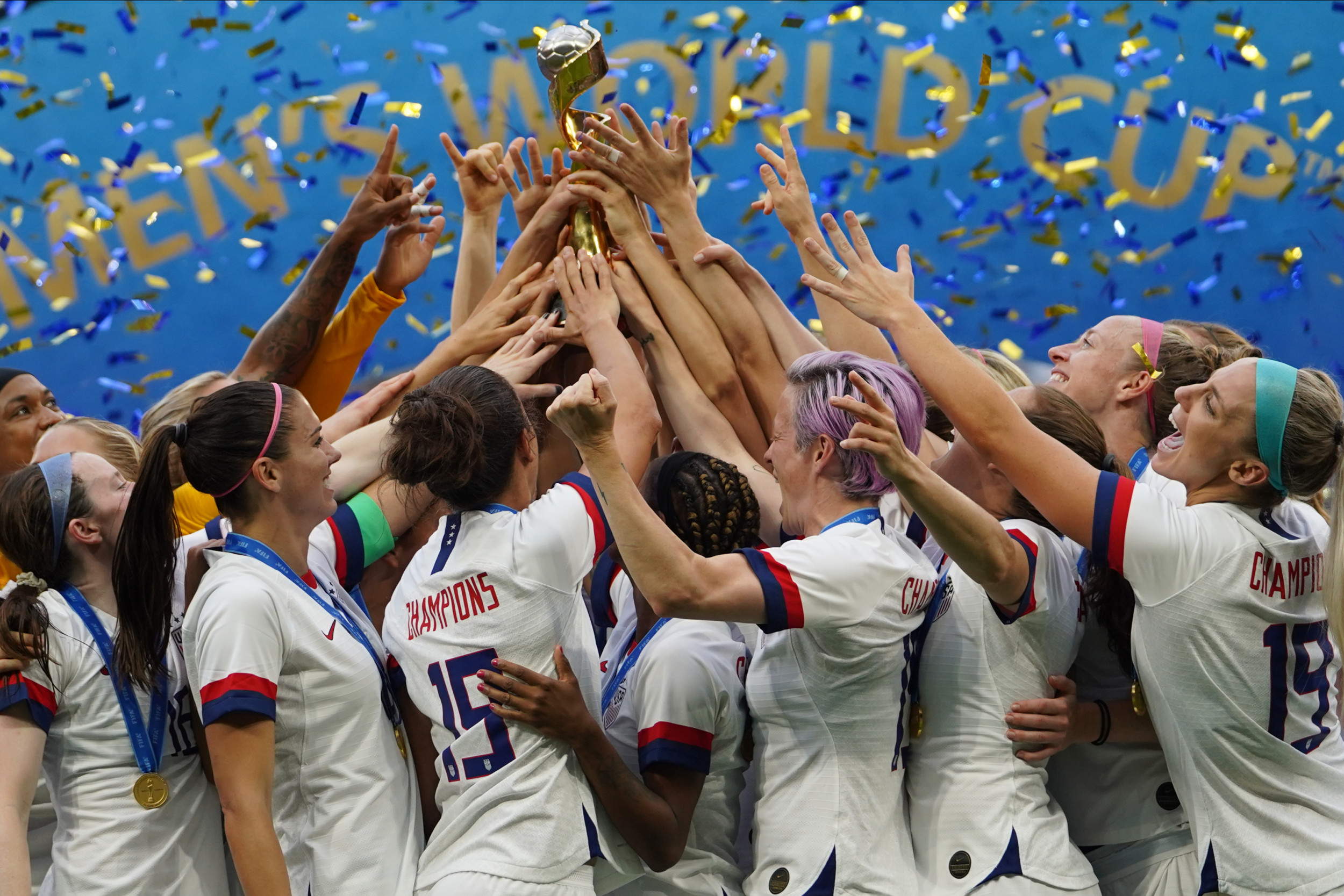 The USWNT has won four Women's World Cup titles (including the first Women's World Cup in 1991), four Olympic gold medals (including the first Olympic women's soccer tournament in 1996), and eight CONCACAF Gold Cupsthe, making the team the most successful in international women's soccer. And yet the $730,000 gender pay gap in U.S. World Cup bonuses still stands.
The U.S. women's team has earned $90,000 in bonuses for reaching the World Cup quarterfinals. However, if the U.S. women were entitled to the same World Cup bonuses as the U.S men's national team, their rewards would already been sextuple the amount. The women would have already earned around $550,000 each. In addition to earning more across the board in World Cup bonuses from U.S. Soccer, the USMNT is also entitled to a set of bonuses the women don't get, such as $4.5m to be shared among the players if the men advance to the knockout round of the World Cup.
To again quote Mr. Broadus Jr., the USSF needs to pay them ladies. After all, Snoop Dogg says so.
[ad_2]