[ad_1]

Katie Nicholl at Vanity Fair got some kind of briefing from Kensington Palace or Buckingham Palace, I still don't know which. I can't figure it out, which side is trashing the Archbishop of Canterbury and which side is briefing that the Archbishop must be used as an intermediary to reach out to Prince Harry. The easy answer is "BP is briefing about Welby-as-intermediary while KP is trashing Welby." I just think it's probably a hell of a lot more complicated than that. Some commenters suggested that Camilla might be an agent of chaos in the mix here. Perhaps. Whatever is happening, Nicholl is here to tell everyone that King Charles is still committed to the idea of inviting Harry to the Chubbly, despite William's misgivings. Some highlights from VF:
Accommodating the Sussexes: King Charles is set on finding a way for Prince Harry to attend his coronation in May, and courtiers are considering how to accommodate the Sussexes in a "low profile" capacity. According to sources close to Charles, he wants his youngest son at the most important occasion of his life even if Prince William is understood to be resistant to the idea. While there has been no contact between Harry and his family since the publication of Spare, his bombshell memoir, the Duke of Sussex has said he wants to pave the way for a reconciliation.

Charles wants to repair the relationship: Charles has also told friends that he hopes to repair relations following some of the devastating revelations published in the tell-all. Harry's autobiography has been deemed the most damaging with William and Camilla particularly in the firing line. Harry also described Princess Kate as cool and unwelcoming towards Meghan.

William is still rage-shrieking at reconciliation: Sources close to William say there's no trust left between him and Harry and suggesting a reconciliation between the siblings is unlikely. However, Charles believes that as a family they have to move on and that the royal family must be united on the eve of the coronation.

Paving the way for peace: While official invites to the ceremony at Westminster Abbey, which will take place on Saturday, May 6th, have yet to be sent out, sources close to Charles say he is likely to invite Harry and Meghan "because it is the right thing to do and will hopefully pave the way for peace…. Charles is a forgiving person by nature, and he wants to move on," says another. "Whatever has been said and done, Harry is still his son and he loves him. He also cannot imagine being crowned, the most important moment of his life, without both his sons witnessing the moment."

Archie & Lilibet's titles: There is still the question surrounding Archie (whose fourth birthday falls on the day of the coronation) and Lilibet's royal titles. Technically, they are now entitled to use "Prince" and "Princess" because Harry is the son of the monarch, but the titles have not officially been bestowed on them. "The matter of titles is still up in the air," says a source. "The feeling is that the titles need to be earned. The royals need to know that they can trust Harry and Meghan not to keep damaging the reputation of the family."

The Sussexes cannot upstage the key principals. Now that they are no longer working royals, the Sussexes can expect to be treated the same way as Harry's cousins Princesses Beatrice and Eugenie, who attend important family occasions but are not in the spotlight and do not appear on the Buckingham Palace balcony. It has already been agreed that only working royals will make a balcony appearance during the coronation and sources have said that the focus will be on King Charles, Queen Camilla, Prince William and Princess Kate.
"The matter of titles is still up in the air. The feeling is that the titles need to be earned." It's not that I care about Prince Archie and Princess Lili's titles, because ultimately, they are American children who will get to choose their own paths in life and they'll grow up unbound by the generational trauma of the Windsor sh-tshow. But it's still disgusting to me that Charles is attempting to use his mixed-race grandchildren's titles as a bargaining chip to manipulate Harry.
It's also interesting that the invitations haven't "gone out" yet. Is that why the British media is freaking out this week? They're trying to convince Charles to not send Harry a physical invitation? LOL. Charles is literally willing to send the Archbishop of Canterbury to Montecito to negotiate terms with Harry and the Mail is worried about a paper invitation. And what happens when Charles does send an invitation and the Sussexes don't RSVP?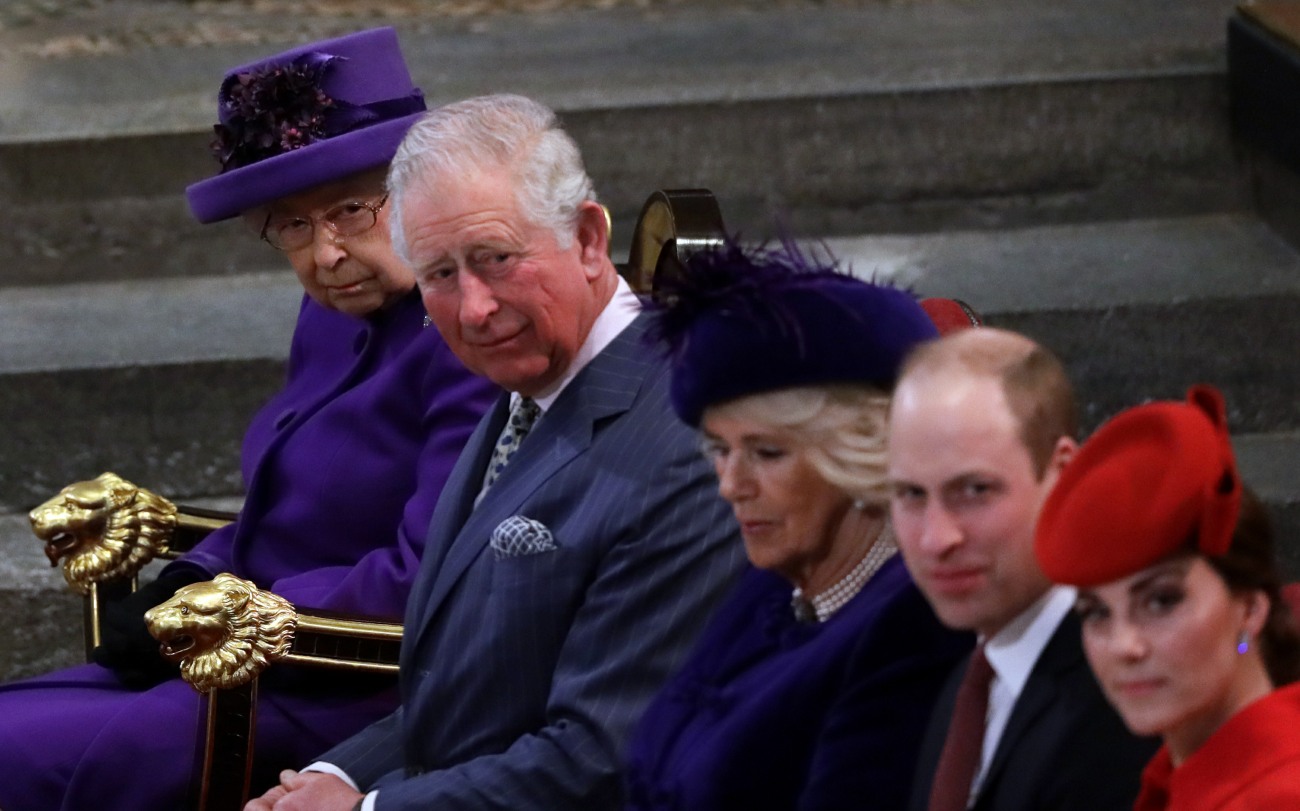 Photos courtesy of Instar, Avalon Red.


[ad_2]

Source link