[ad_1]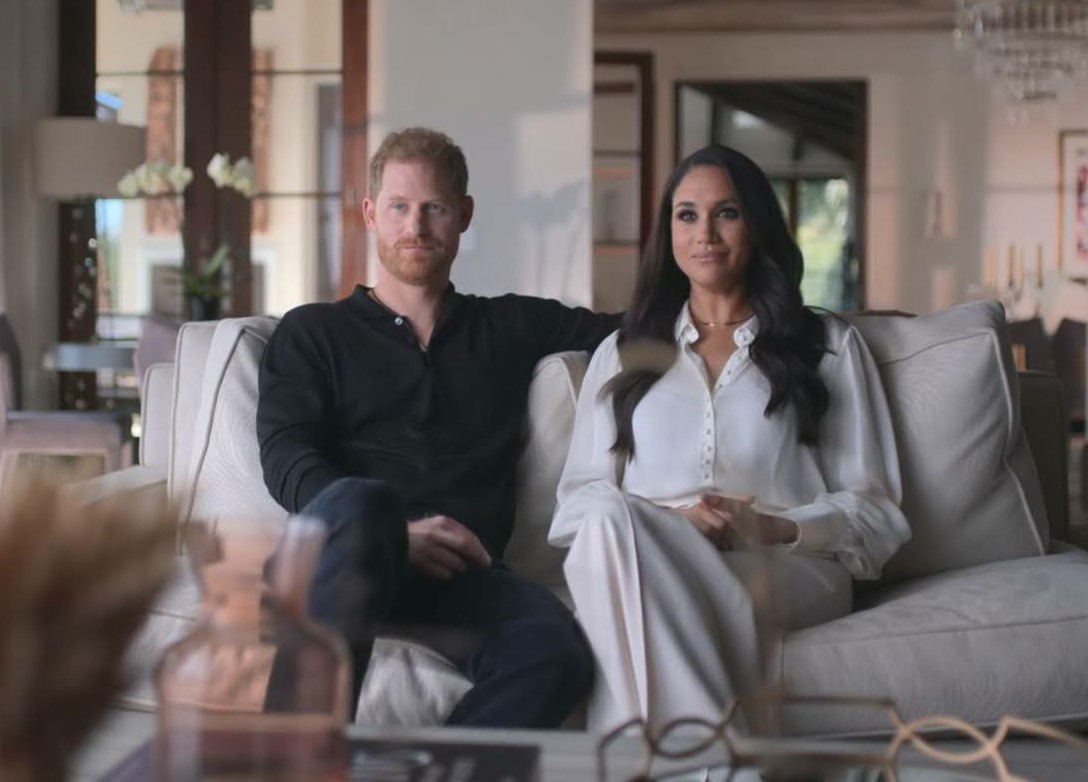 Do you guys follow NYT Pitchbot on Twitter? It's a clever account which "pitches" article and editorial column ideas in the increasingly right-wing/contrarian New York Times style. Recent "pitches" include "Is life too good in Joe Biden's America?" and "How can Pete Buttigieg have kids and still do his job as Transportation Secretary?" Why am I talking about a Twitter parody account? Because someone needs to start a pitchbot for royal reporting on both sides of the Atlantic. No matter what the Duke and Duchess of Sussex accomplish, no matter how successful they are, there's always this performative sturm und drang. Royal pitchbot: "Why Prince Harry's record-breaking memoir sales are a bad thing." "Sure, Netflix's 'Harry & Meghan' series was a huge hit last month, but why don't they have ten projects out this month?" The gleeful pessimism/cynicism for all things Sussex in the British media has infected American reporting too, giving us these increasingly weird "industry insider" stories. Vanity Fair had another industry one, written by their media guy Joe Pompeo – you can read the full piece here. Some highlights:
The Sussexes have too many successes! It would therefore appear that Harry and Meghan's business partners are getting a return on the gazillions they've shelled out on the royals-in-exile—a rumored $20 million for PRH and a reported $100 million for Netflix, not to mention the reported $25 million deal that Spotify made with Harry and Meghan, who have sucked us in with their behind-the-scenes peeks at dramatic curtsies, palace backstabbing, and physical altercations between once-beloved brothers. And yet, there's something about the great Sussex media gamble that makes it hard to rate the whole thing an unqualified success, at least not judging by the chatter I intercepted this week from a handful of Hollywood muckety-mucks.

A giant pity party? "When the source of your content and your narrative and storytelling is just a giant pity party, it's over," one executive told me. "What's more to say? Everyone's shaking their heads." Another said, "Okay, now you've told all this sh-t, but there's a shelf life to these things. Something can look like it's the biggest thing in the world, and then, boom, it's gone." A third power player concurred, "I am hearing that they are oversaturated. Everyone in our business is like, 'Shut up, it's enough already.' But of course everyone is still rabidly following it."

The Sussexes are damaging their future earnings! These anonymous rumblings were echoed in a front-page New York Times piece on Tuesday from Sarah Lyall, who suggested, "More worrying for Harry and Meghan is whether the continued public re-litigation of their troubles has grown so repetitive or even tiresome that it has eroded their personal brand and damaged their potential future earnings. Once they have exhausted the topic of themselves, what is left for them to talk about?"

Harry and Meghan's spokeswoman says: "These look-back projects have been years in the making, and now that they have been delivered, this chapter is closed. It is in no way shaping what's to come from the couple. They are looking forward, and ready for what comes next."

Is Meghan working a book? I was assured that Meghan is not in fact working on a book, despite reports in the British press to the contrary.

Future Netflix projects: Heart of Invictus, a Netflix docuseries about Harry's Invictus Games competition for wounded military veterans, is on tap. (No release date yet but it's slated to come out later this year.) There are scripted and unscripted projects in development at Netflix that haven't been announced, according to someone with knowledge of the deal, who told me it's good for another two years or so.

The Sussexes had other offers: In signing with Netflix, undoubtedly the highest bidder, Harry and Meghan took a pass on other opportunities. I'm told there had been talks with the brass of Disney (at Bob Iger's home) and Discovery, the latter of which may have even positioned Harry for a David Attenborough-like role. One of the possibilities discussed, sources familiar with the talks told me, was for Harry to work on documentary programming about Africa (a passion of his) and Great Britain. Meghan expressed interest in lifestyle programming.

But are the Sussexes even committed to building a media empire? This raises the question of whether Harry and Meghan are even committed to building a media business in the long-term, after their initial contracts with Netflix and Spotify expire. (They still have all that philanthropy to busy themselves with.) Perhaps the bigger question is whether they could pull off another hit to rival their Netflix debut.

What is this?? For additional perspective, I called someone who's not from the entertainment world, but has deep familiarity with royal media relations. "There is certainly a view that, unlike the Obamas, say, they don't actually have much of a backstory beyond being royal, and nor have they got a particularly illustrious list of achievements to their names," this person said. "But that doesn't necessarily translate into lost sales or lost bookability. Given that their constituency is young, progressive, minority, I think there's probably quite a lot more for them to do."
I just… don't get it. Their Netflix docuseries was a huge hit and I'm sure Netflix was very pleased. Harry will have his Invictus series out this year. Clearly, they have other projects which are close-hold. And, by the way, Harry just took a huge personal, professional, reputational and emotional gamble by publishing his memoir, which is going to be one of the biggest bestsellers of the year. Despite all of the industry moaning about "Sussex pity parties," there are still millions of people who DO care, who want to support Harry and Meghan and their projects. Plus, it's kind of crazy that all of these industry executives and media critics are shrieking "SO BORING" when Harry has literally written about being violently assaulted by the heir to the throne, and he's calling out the current queen's open collusion with the media? Like, make no mistake – Harry broke news in Spare and it's part of the historical record of one of the most powerful families in history. Why is everyone in such a rush to diminish what's actually being said and written by the Sussexes?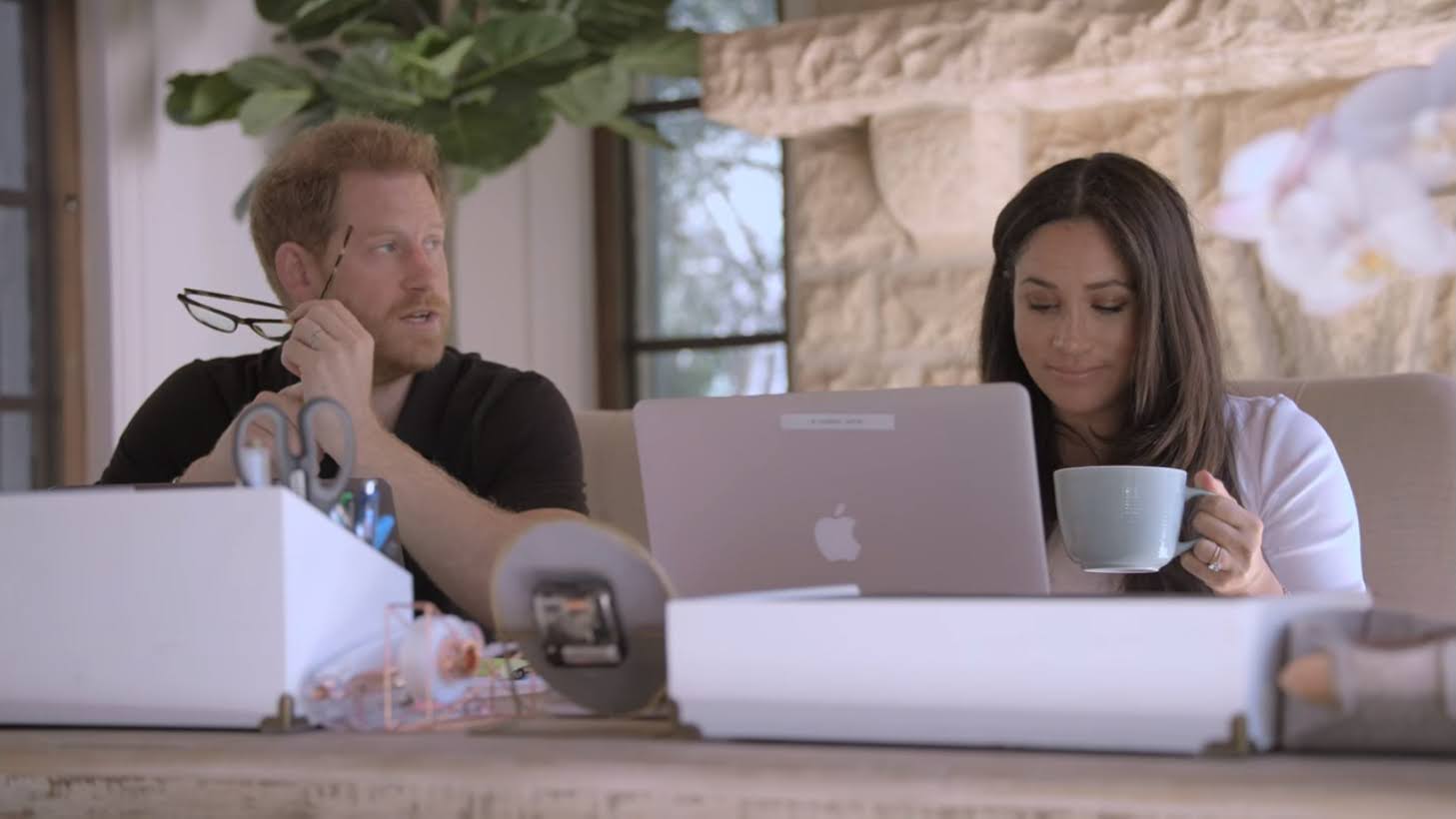 Photos courtesy of Netflix.


[ad_2]

Source link