[ad_1]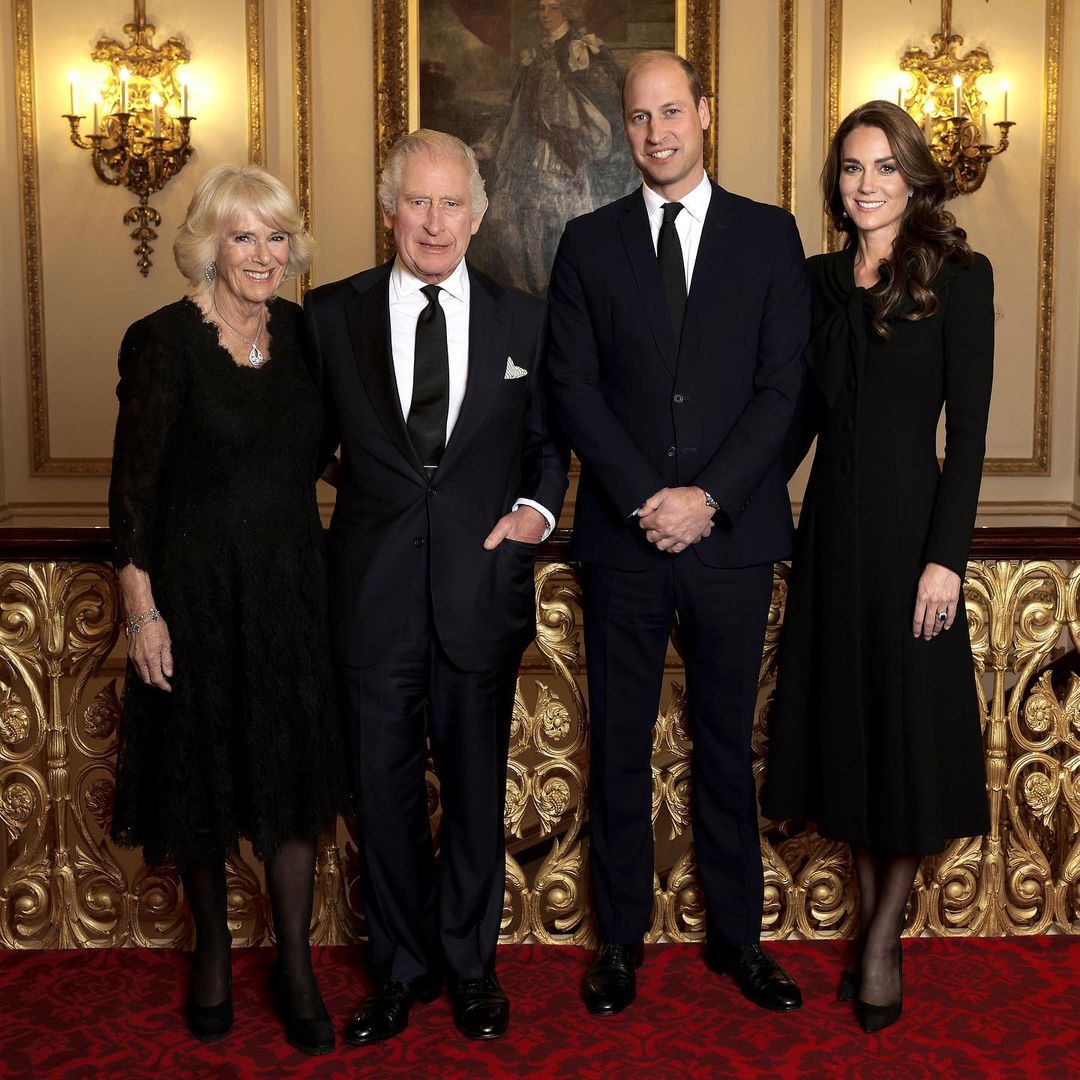 The Daily Mail's Becky English had an end-of-year piece on the state of the monarchy and King Charles's "first 100 days" on the throne. They're really doing a hard sell, and the invisible contract grows more visibly strained with each passing day. Part 1 of my coverage of English's piece was all about the Sussexes, which was a decent-sized chunk of the article. But there was more in the piece, about Buckingham Palace rolling their eyes at Prince William, and how they froze out that deranged nutjob Angela Kelly (QEII's dresser and BFF). Weirdly, there is nary a mention of She Who Keens, the Princess of Wales. It's almost as if Kate is a nonentity within the monarchy. It's almost as if they're behaving like William has already gotten a divorce. Some highlights from the Daily Mail:
Where Charles & Camilla live: The couple, I am told, will continue to use their own homes (Highgrove for him, Ray Mill for her) as well as royal residences including Windsor and Sandringham. But it is Birkhall in Scotland — all 'muddy wellies, wet dogs and afternoon teas' — that they see as their 'marital home', according to one source.

The Duke of Edinburgh title: The distribution of other family titles is also on the back burner, I understand. I am told that the King has no immediate plans to hand out the Dukedom of Edinburgh that reverted after the death of his father to Queen Elizabeth, and now to him. The late Queen intended for it to be given to the Earl of Wessex, her youngest son, who does a great deal, along with his wife Sophie, for the late Prince Philip's eponymous awards scheme. It could yet go to Prince Edward, but the current thinking is that such a senior title — particularly one associated with Scotland —should not go to the 13th in line to the throne (and descending). While some have suggested it will go to seven-year-old Princess Charlotte — one of a number of options on the table — others feel little Prince Louis, four, is a more likely future inheritor.

An old woman's funeral was an advertisement for Britain: One Whitehall source explains: 'The Government is keen for it to be a great moment of national celebration because this year's events have been a fabulous advertisement for Britain. We do pomp and pageantry in a way that no other nation can. Despite what some American papers would have you believe, Britain does have a special place in the world.'

What Camilla will wear for the coronation: I am told that planning is continuing apace and that the Queen Consort has already sourced a suitable dress and mantle (the cloak she will wear), and she has also chosen her crown. Many now believe she will opt for the late Queen's diamond diadem.

Tours & annual events: Buckingham Palace is planning a series of visits to all four corners of the United Kingdom over the next few months in the run-up to the big day. Before then, we can also expect the King and Queen Consort's first state visit — to an as-yet-undisclosed country. And while I understand Charles also plans to keep the 'hardy annuals' of the royal calendar — such as Royal Ascot, the garden parties and the Maundy Service — going, staff are looking at 'tweaking' some of these events to make them more relevant to the modern age.

Angela Kelly has been frozen out: The late Queen's most powerful and devoted female member of staff, Angela Kelly, who acted as her Majesty's dresser and personal confidante, has been firmly frozen out. The King and his team were inherently suspicious (and possibly a little jealous) about the degree of influence Kelly enjoyed thanks to the ageing monarch. Within days of the Queen's passing in September, the locks were changed to bar Ms Kelly from access to the royal apartments at Buckingham Palace and Windsor Castle, where she retains a grace-and-favour home. She has written two books and is believed to be working on a third about her life with the Queen. Many suspect she may try to use the tome to settle a few scores.

William's relationship with Charles & Camilla: As for the family, Charles and William — who, let us not forget, have endured their own tensions over the years — are closer than ever before. The only blip has been a recent moment of friction over the handling of William's godmother, Lady Susan Hussey — the Queen's former lady-in-waiting who stepped down after repeatedly asking a British charity campaigner what part of Africa she came from. Some at Buckingham Palace felt the situation was 'unhelpfully' inflamed by Kensington Palace's 'over-hasty' decision to enter into the fray with a public pronouncement on the row.

Oh, Buckingham Palace was really pissed at William: A spokesman for the Prince of Wales said at the time: 'Racism has no place in our society, these comments were unacceptable and it is right that the individual concerned has stepped down.' He is right, of course, and there was sympathy that the incident came as he was about to embark on a high-profile visit to the U.S. But it was deemed perhaps an 'unnecessary' intervention at a particularly delicate moment for the royal household, according to several with knowledge of the situation. This was, it must be stressed, however, more a case of internal eye-rolling than any full-scale row, in what has proved to be a strong partnership between the King and the heir to the throne.

Steady peg: William will be by his father's side at the Coronation on May 6 — while Harry, having stepped down from royal duties, will be unlikely to undertake any ceremonial duties at the event, if he attends at all. The House of Windsor, then, has much to look forward to in the coming year — and, notwithstanding a few difficulties emanating from California, 'steady as she goes' seems the royal order of the day.
Interesting about the Edinburgh title – there was some talk that Charles would keep it for himself and actually use it at some point, but I guess he was talked out of it, and now he doesn't want anyone to have it – especially not Edward, lol. And Camilla won't wear the Koh-i-Noor… but they still won't return any of their stolen jewels, I guess. As for Angela Kelly… they really tossed that nasty old woman out the moment QEII died. I mean, I hate everyone in this situation, so I think it's funny that they literally changed all of the locks on Kelly and she's persona non grata in the new royal court. Good – she's a barking lunatic.
The part about William and "internal eye-rolling" is fascinating – I think William is a racist dumbass, but I don't blame him for issuing a statement about Susan Hussey (his godmother, lol). The fact that Camilla and Charles expected William to NOT throw his godmother under the bus at the earliest inconvenience says, to me, that Charles and Camilla still believe they can control William. They cannot. Keep your eye on that – this is the soft-launch of a storyline about how Charles and Cam are worried about "hotheaded, undiplomatic" William.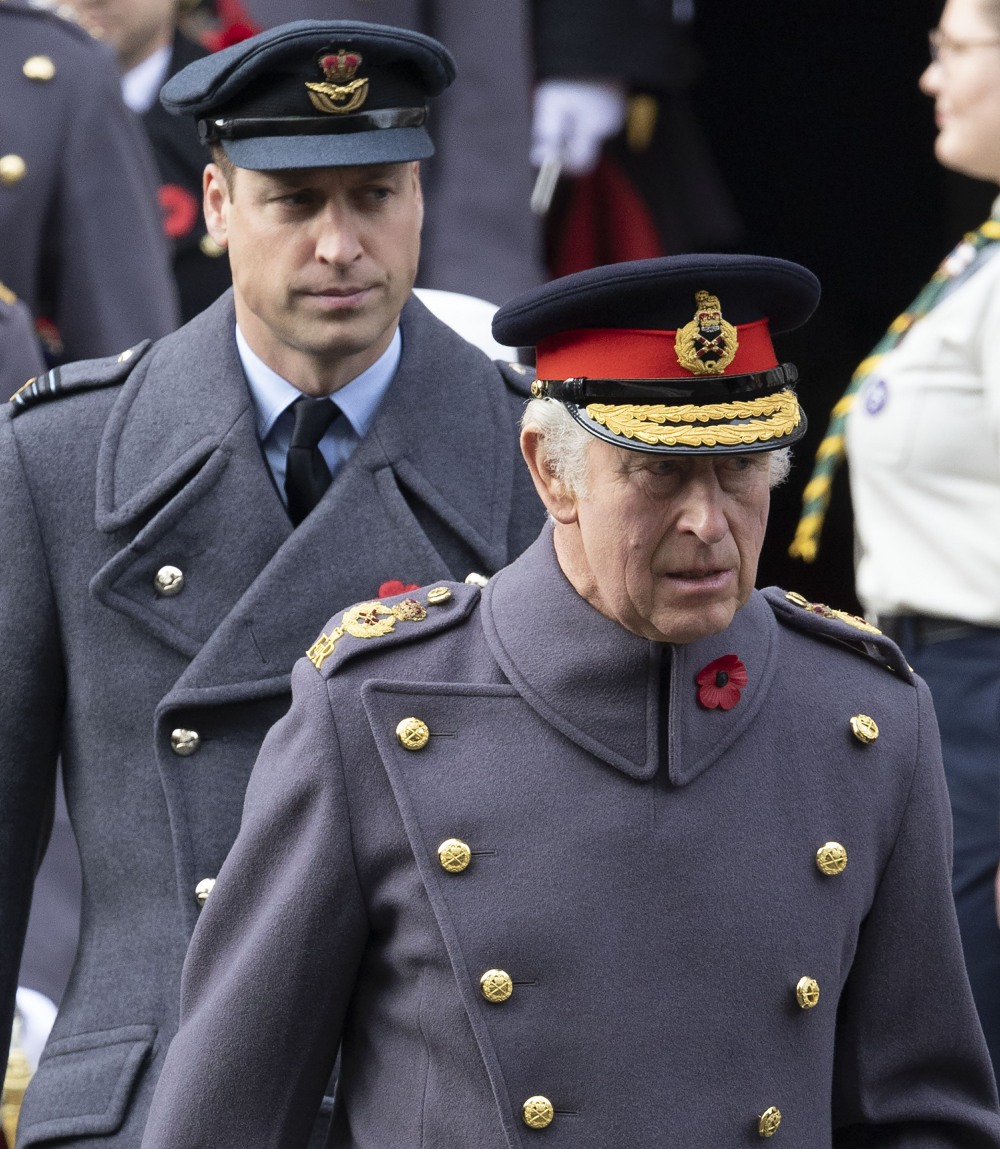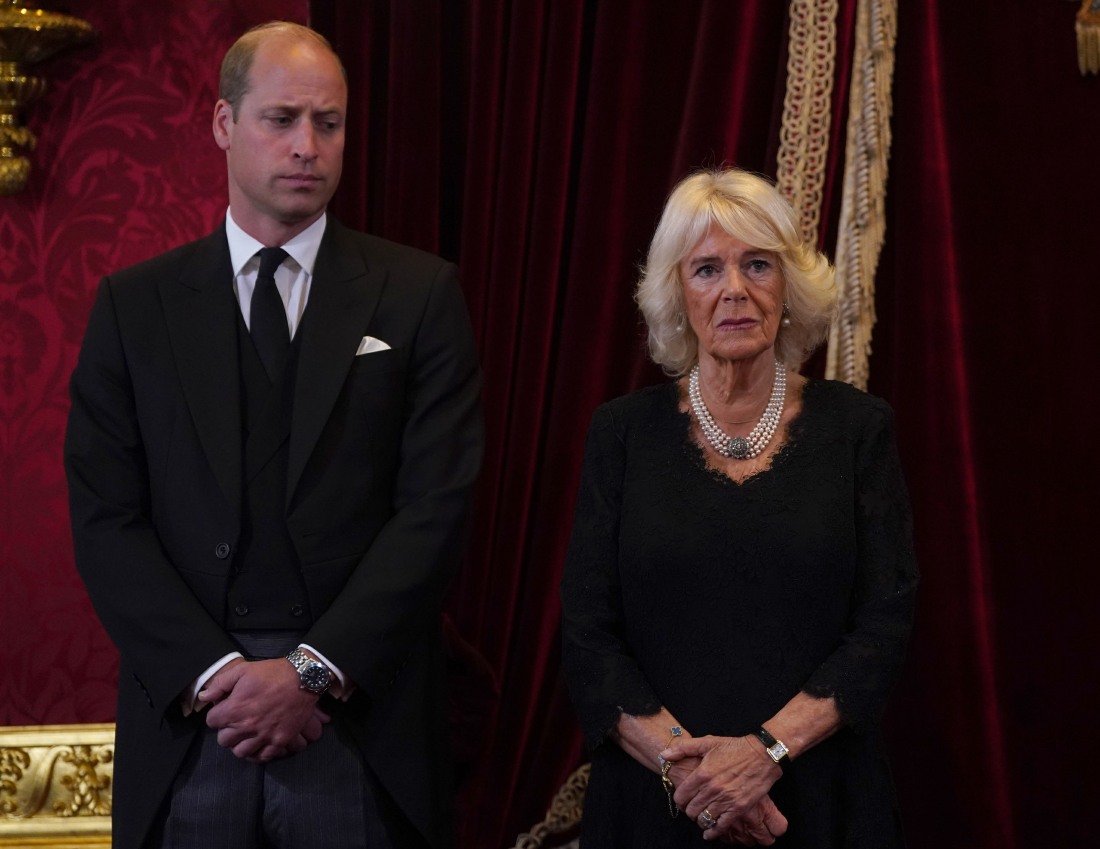 Photos courtesy of Avalon Red, Backgrid, Cover Images, BP.


[ad_2]

Source link