[ad_1]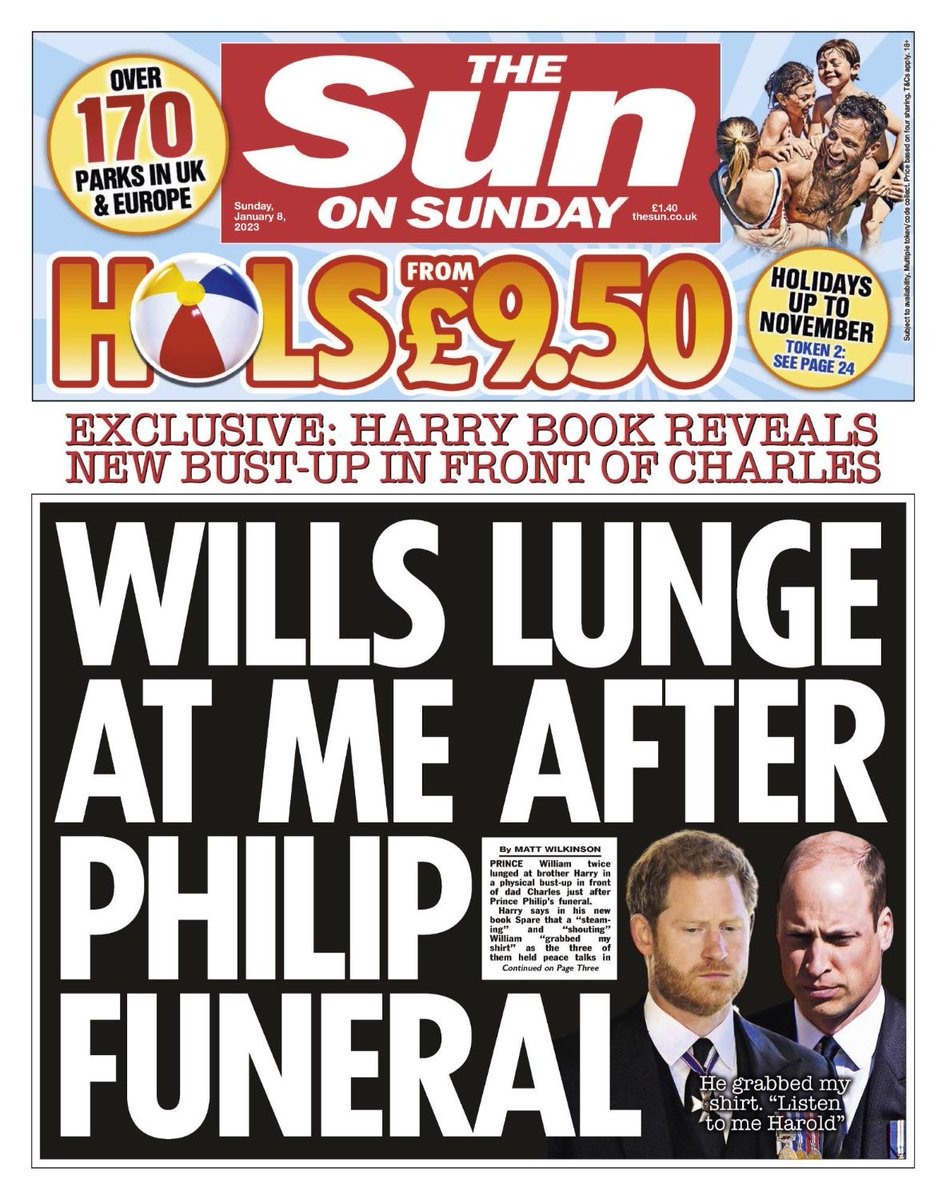 At some point, perhaps this week, we can discuss the British media's irresponsible words and phrasing when it comes to matters of assault and abuse. When Prince William assaulted his brother in Nottingham Cottage, it was not a "fight," nor was it a case of "fisticuffs." It was an assault. It was violence. It was a man physically abusing his younger brother. I bring this up because, as I've long believed, William put his hands on Harry following Prince Philip's funeral in 2021. The Windsors were practically gleeful about getting Harry alone- especially just weeks after the Oprah interview – and Charles and William ganged up on Harry. It was there that William "lunged" at Harry.
Prince William twice lunged at brother Harry in a physical bust-up in front of dad Charles just after Prince Philip's funeral. Harry says in his new book Spare that a "steaming" and "shouting" ­William "grabbed my shirt" as the three of them held peace talks in the gardens of Frogmore Cottage in April 2021.

Harry claims the pair and their dad Charles went on a half-hour stroll, arriving at a gothic ruin near Frogmore Cottage in Windsor. They discussed his Oprah Winfrey interview from weeks earlier. Harry claims he tried to reason with his brother and father, and wanted to discuss bullying allegations against wife Meghan. But they weren't listening, he said, and he was turning away to say goodbye.

He says William, who was "really steaming", shouted at him: "You never came to us. You never came to me." Harry expressed his feelings over their Megxit agreement being "violated" when William shouted he should "take it up with Granny". Harry wrote: "I waved a hand, disgusted, but he lunged, grabbed my shirt. 'Listen to me, Harold'. I pulled away, refused to meet his gaze. He forced me to look into his eyes. Listen to me, Harold, listen! I love you, Harold! I want you to be happy."

Harry claims he fired back with "I love you too…but your stubbornness is extraordinary!" He pulled out of William's grasp but claims his brother grabbed him again and twisted him to maintain eye contact. He says in the book: "Harold, you must listen to me! I just want you to be happy, Harold. I swear I swear on Mummy's life. He stopped. I stopped. Pa stopped. He'd gone there. He'd used the secret code, the universal password. Ever since we were boys those three words were to be used only in times of extreme crisis."

Harry said he was ready at that point to fly back to the US to be with Meghan. He wrote: "Willy wasn't quite ready to accept defeat.. 'I've felt properly sick and ill after everything that's happened and, and I swear to you now on Mummy's life that I just want you to be happy'.

Harry added: "My voice broke as I told him softly: I really don't think you do."

The Sun on Sunday understands that William did hug his brother and told him "I love you".
In retrospect, it should have just been Charles and Harry taking a walk and making some of the first steps towards working on some of their issues. Including William in this ensured that Charles and William could gang up on Harry, and then William would get in Harry's space and his face. The description of William grabbing Harry is upsetting, especially since just two years before, William had violently assaulted Harry and thrown him to the floor.
In this section of the book, Harry apparently reflects on how bizarre it is that the family reunited for a funeral: "Now I saw that even our finest moments, and my best memories, somehow involved death. Our lives were built on death, our brightest days shadowed by it. Looking back, I didn't see spots of time, but dances with death." He looked around at Windsor Castle and wondered if the family was a death cult (hint: they are!).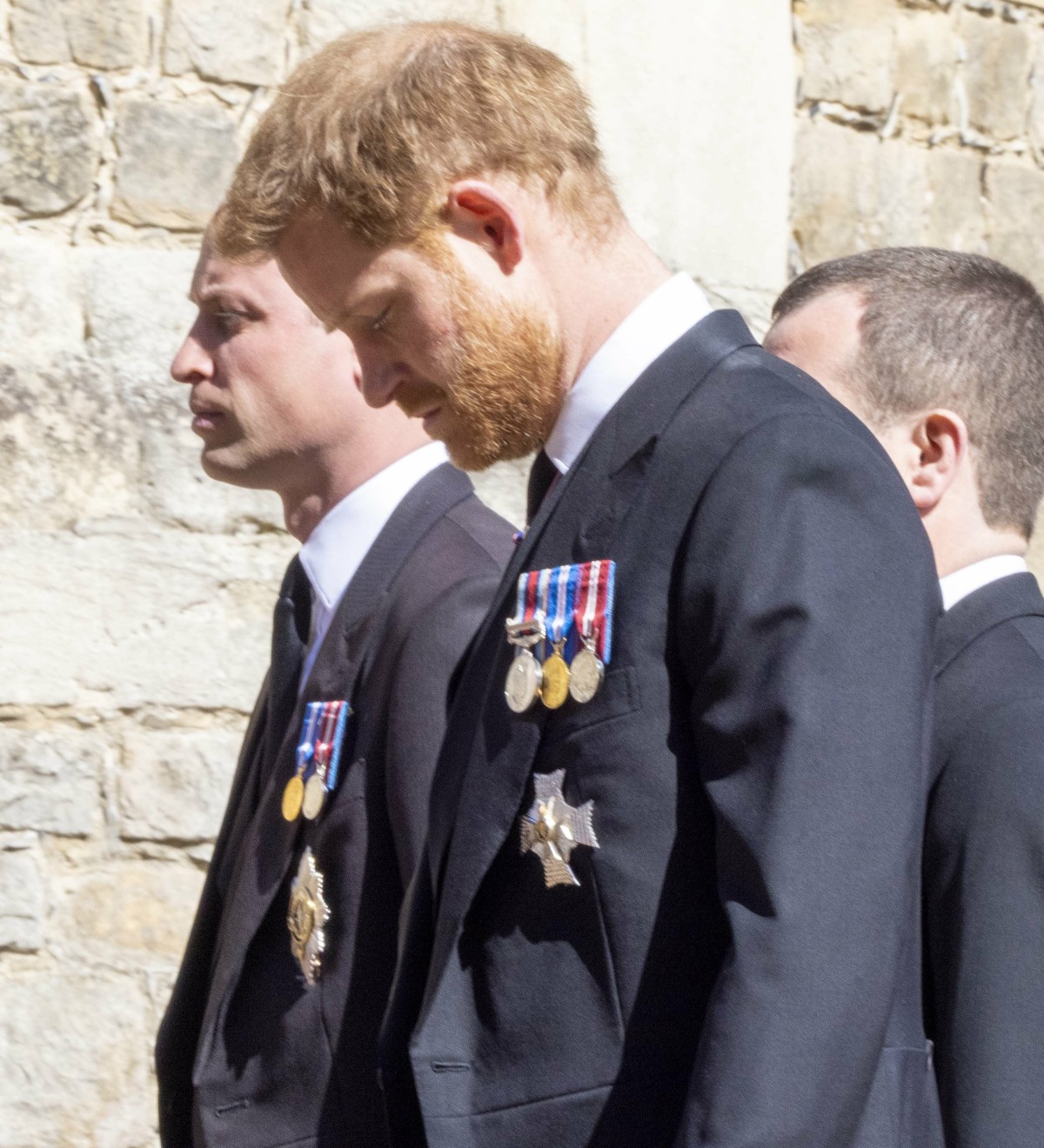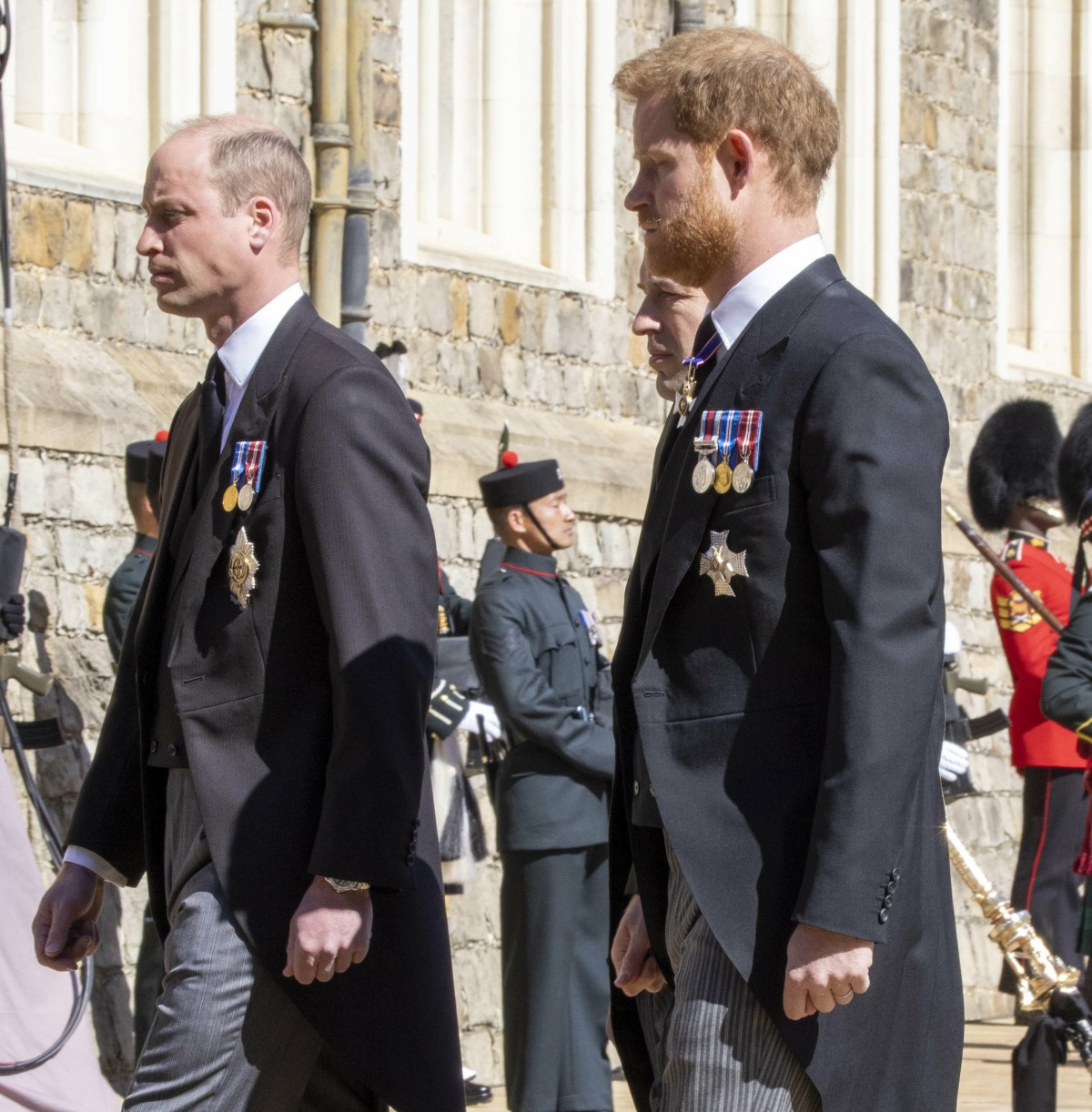 Photos courtesy of Avalon Red, Instar, WENN and cover courtesy of The Sun.


[ad_2]

Source link