[ad_1]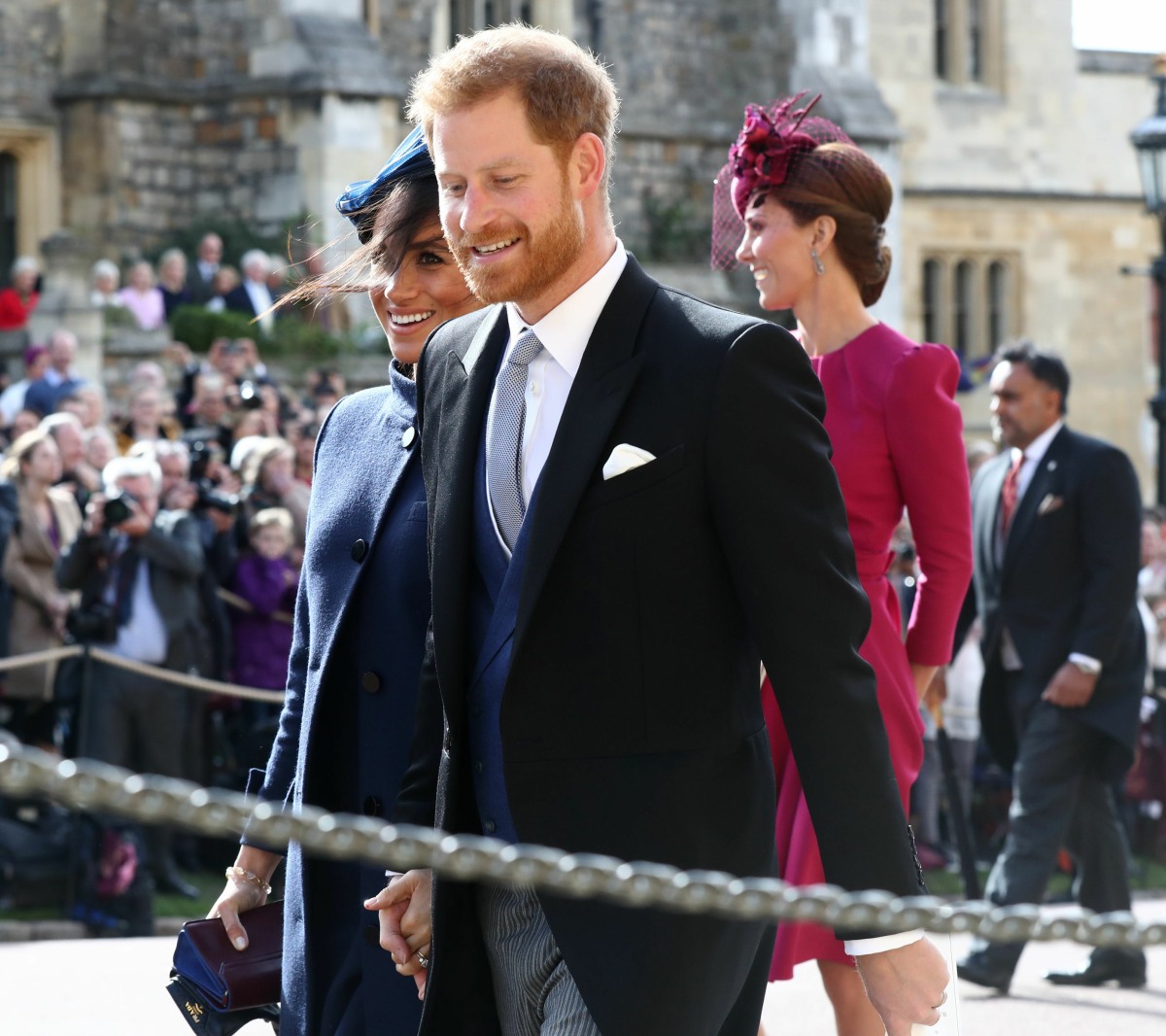 Since October 2018, there's been a debate about when the Duke and Duchess of Sussex told Harry's family about Meghan's pregnancy. We heard in real time, right after Princess Eugenie's wedding to Jack Brooksbank, that Harry and Meghan "announced" they were expecting at Eugenie's reception. I tend to believe that the Yorks were mad about the Sussexes "stealing Eugenie's thunder" and the Yorks were the original source of the reporting. Then in Omid Scobie and Carolyn Durand's Finding Freedom, they sort of confirmed the Yorks' story and claimed that Harry and Meghan were telling people at Eugenie's wedding and that Eugenie wasn't too happy about it. So what did Prince Harry say about this stale gossip in his memoir? Well… um, he confirms Finding Freedom's version, although he doesn't say if Eugenie was mad.
The Duke of Sussex, 38, wrote that he and Meghan hoped to start a family after tying the knot in May 2018. A few months later, they were thrilled to learn that the Duchess of Sussex, 41, was expecting, and told the royal family at his cousin Princess Eugenie's wedding that October.

Writing that they were "deliriously happy" for Eugenie and her groom, Jack Brooksbank, Harry said that he and Meghan delayed departing for their first royal tour as a married couple to attend the wedding festivities. The celebrations also gave the Sussexes "a chance to pull aside family members one by one and tell them our good news."

"At Windsor, just before a drinks reception for the bride and groom, we cornered Pa in his study. He was sitting behind his big desk, which afforded his favorite view, straight down the Long Walk… He was delighted to learn that he was going to be a grandfather for a fourth time; his wide smile warmed me," Prince Harry said of confiding in his father, King Charles III.

"After the drinks reception, in St. George's Hall, Meg and I pulled Willy aside. We were in a big room, suits of armor on the walls. Strange room, strange moment. We whispered the news, and Willy smiled and said we must tell Kate," he continued of telling Prince William and Kate Middleton. "She was across the room, talking to [her sister] Pippa. I said we could do it later, but he insisted. So we went and told Kate and she also gave a big smile and hearty congratulations. They both reacted exactly as I'd hoped — as I'd wished."
Yeah, so… Harry and Meghan were telling close family at Eugenie's wedding, but they didn't make some big announcement in the middle of the reception and they weren't telling everyone there. Now, did William, Kate and Charles spread the news around? Perhaps. Was it "bad form" to tell people at Eugenie's wedding? Eh. Harry took pains to say that he only told Charles, William and Kate. I also suspect it was the first time he saw his family in several weeks/months too.
How this story developed over the years is a real case study in the media trying to drive wedges between family members. What was nice about Spare is that Harry made it pretty clear that he's always been super-tight with Eugenie. We can see that with how close they still are, and how she visited the Sussexes in California last year. Maybe there are some minor family squabbles about thunder-stealing, but I trust that Eugenie is still tight with the Sussexes no matter what.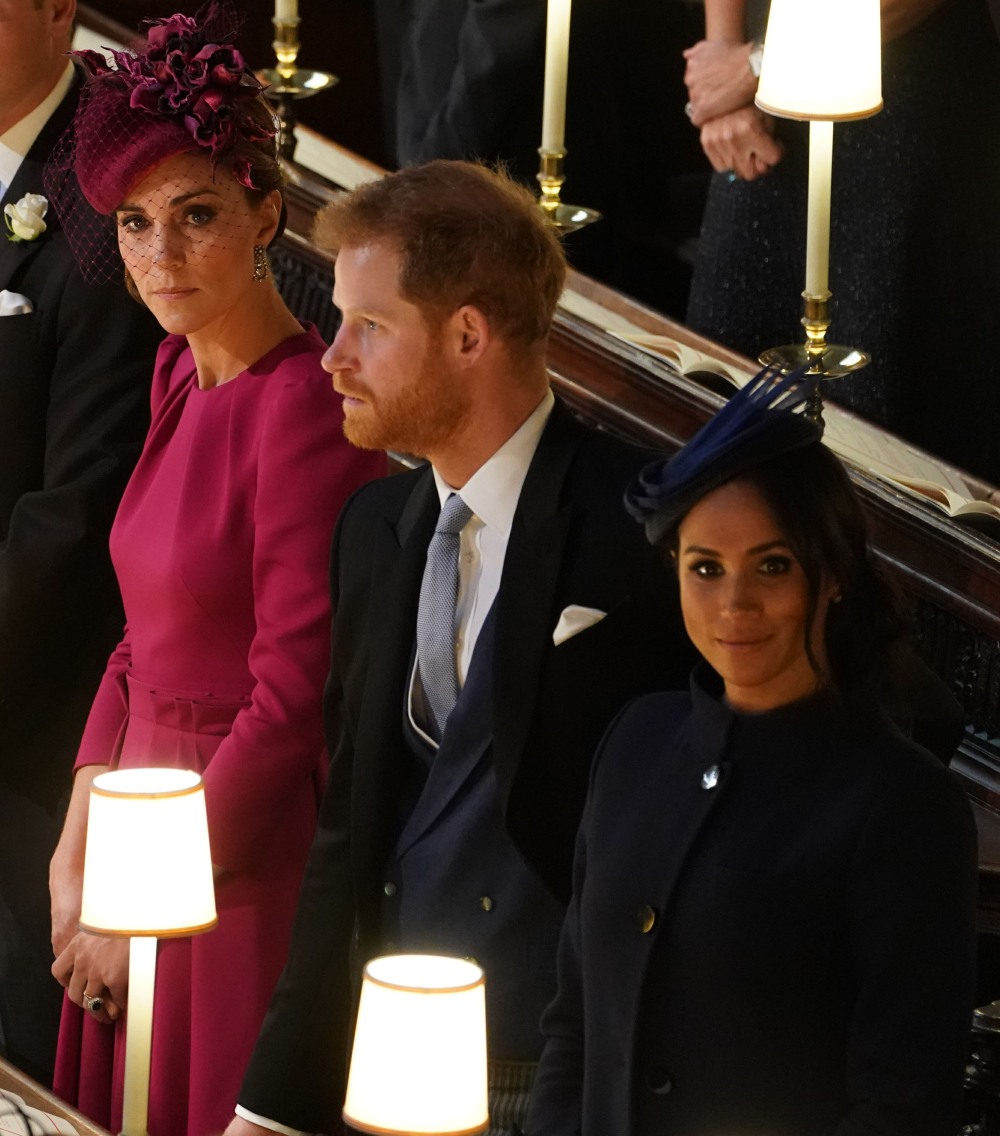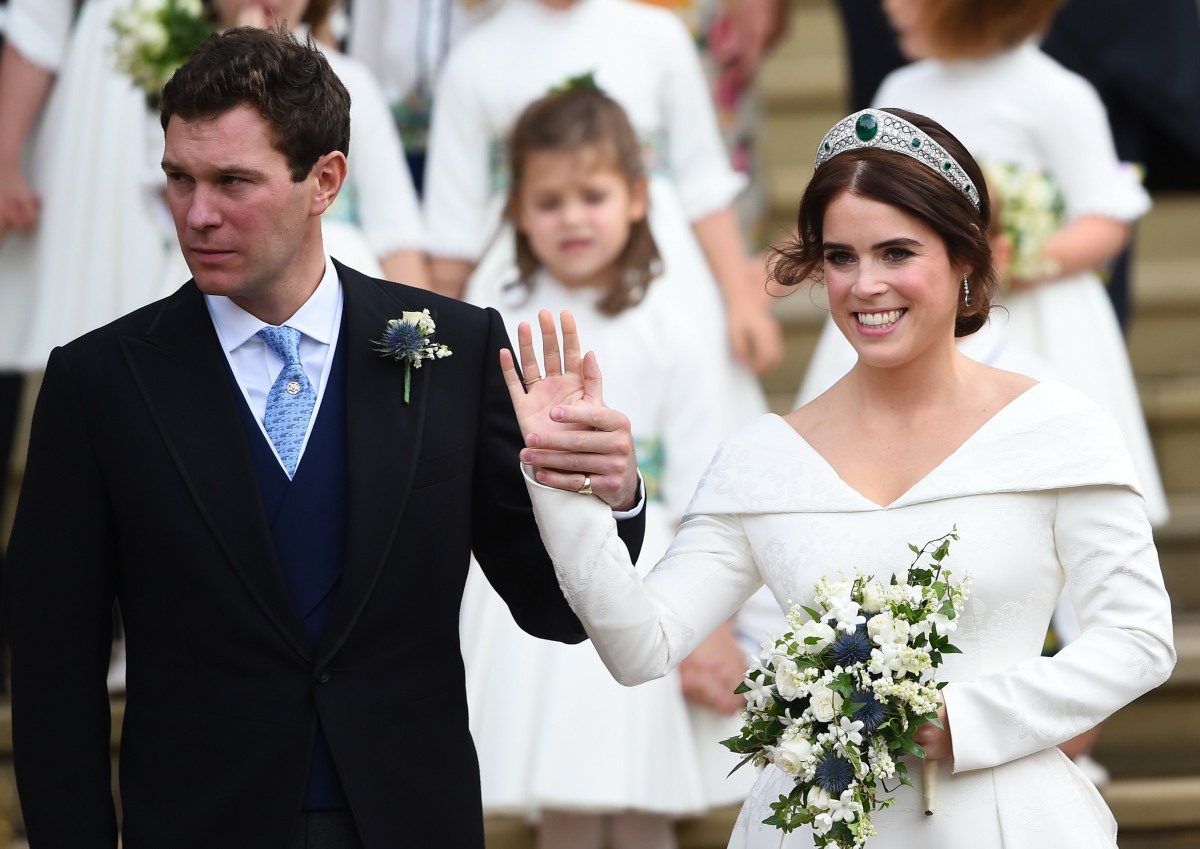 Photos courtesy of Avalon Red, WENN.


[ad_2]

Source link