[ad_1]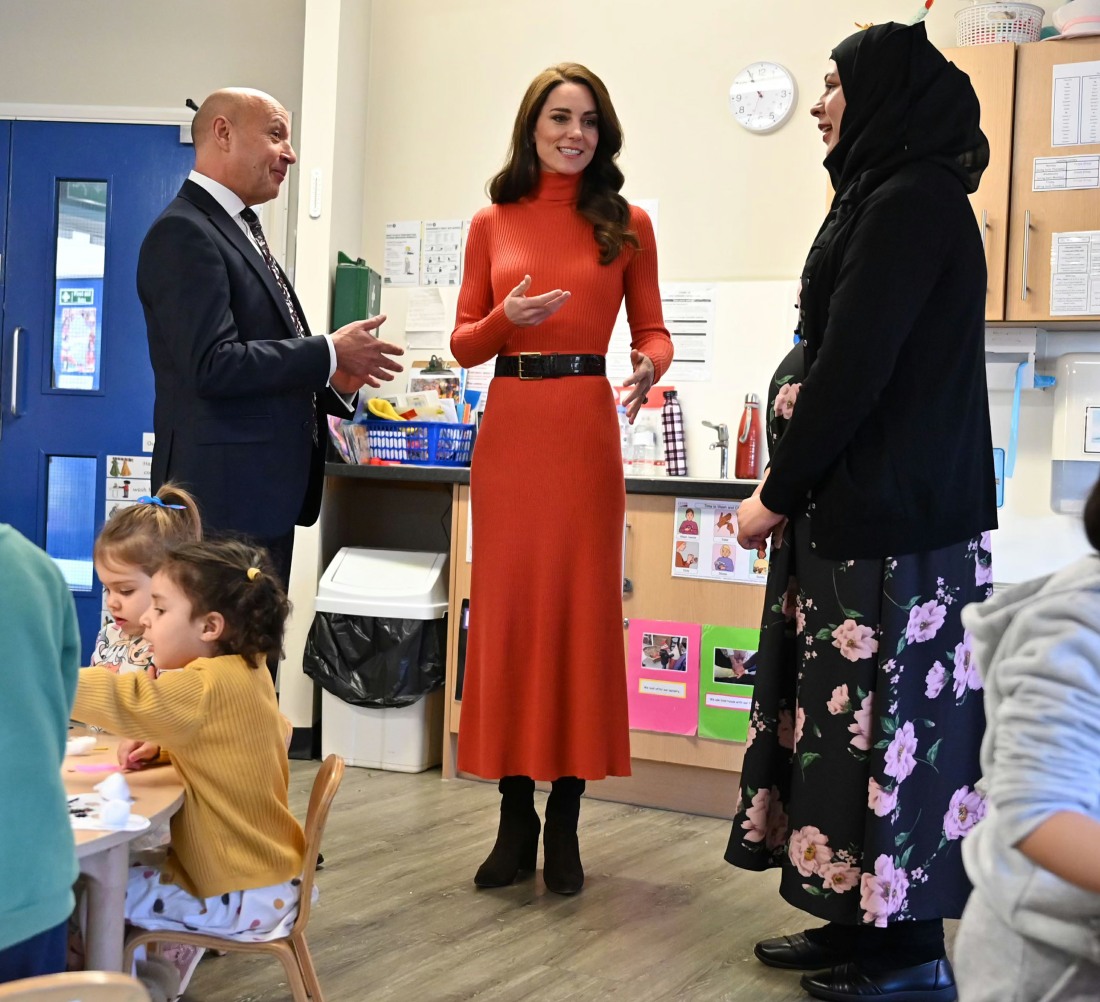 No matter how hard she tries – lol – the Princess of Wales will always be such a lightweight when it comes to activism and advocacy. The entire reason she styles herself as a "credible Early Years expert" is because she wants to do "events" with kids. That's it. She just wants to pose for photos with kids and hold babies. So, a new year and the old Kate. She was out today at Foxcubs Nursery in Luton. The excuse for this visit was "raising awareness of the importance of early childhood for positive lifelong outcomes." They just send her to wander around nursery schools and pose with kids. If I was one of those parents, I would be livid that my children were being used as props in this way.
Fashion notes: Kate's pumpkin dress is Gabriela Hearst, and she paired it with her Massimo Dutti coat in camel, a Ralph Lauren belt, Stuart Weitzman clutch and a pair of Kiki McDonough citrine drop earrings. The ensemble seems very Meghan, although I don't recall, off-hand, Meghan wearing any shade of pumpkin. I'm generally against anyone wearing orange (in any shade), but this definitely feels like it would have been better in October or November, not January. But whatever, I'm just feeling spring-y right now because Virginia is enjoying a week of spring-like weather.
This visit was also Kate's first solo event of the year and first solo event since Prince Harry's Spare was released. Traditionally, Kate only does a handful of events between January and March, then it's time for a month-long holiday with her kids, etc. I wonder if she's going to do a big promotional blitz for her new Early Years pie charts? It sounds like it.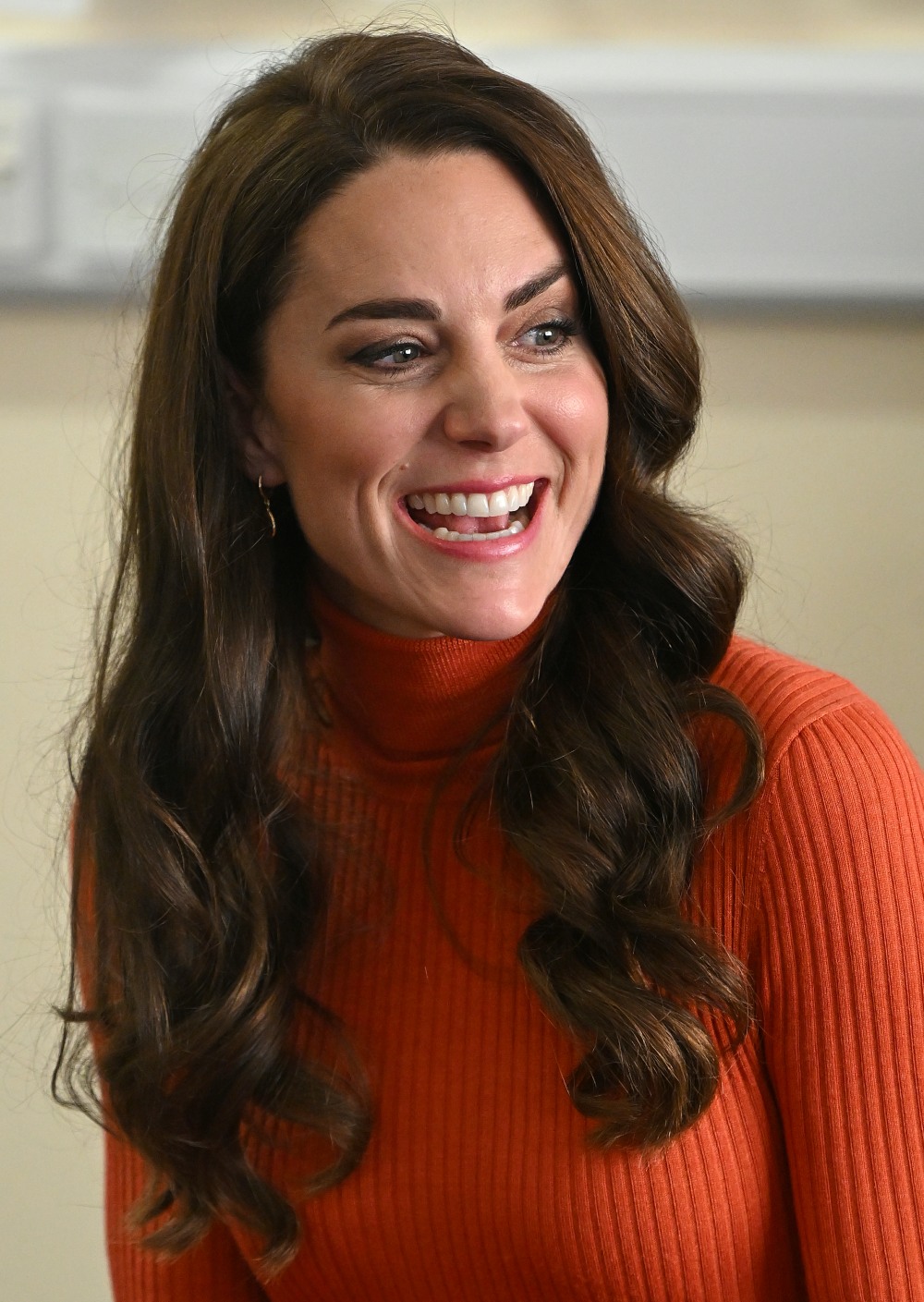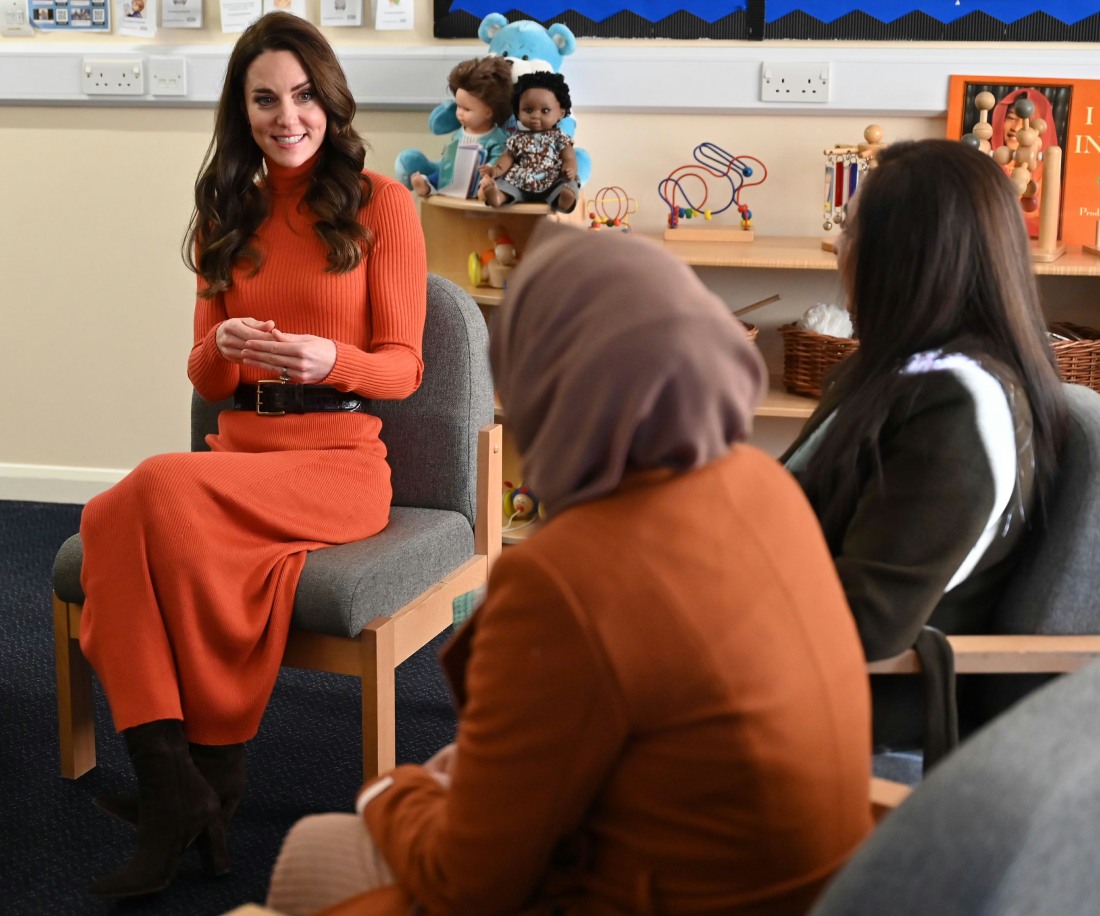 Photos courtesy of Avalon Red, Cover Images.
The Princess of Wales arrives for her visit to Foxcubs Nursery in Luton, as part of her ongoing work to elevate the importance of early childhood to lifelong outcomes.

Featuring: Catherine, Princess of Wales
Where: Luton, England, United Kingdom
When: 18 Jan 2023
Credit: PA Images/INSTARimages.com/Cover Images

**North America Rights Only**
The Princess of Wales arrives for her visit to Foxcubs Nursery in Luton, as part of her ongoing work to elevate the importance of early childhood to lifelong outcomes.

Featuring: Catherine, Princess of Wales
Where: Luton, England, United Kingdom
When: 18 Jan 2023
Credit: PA Images/INSTARimages.com/Cover Images

**North America Rights Only**
The Princess of Wales arrives for her visit to Foxcubs Nursery in Luton, as part of her ongoing work to elevate the importance of early childhood to lifelong outcomes.

Featuring: Catherine, Princess of Wales
Where: Luton, England, United Kingdom
When: 18 Jan 2023
Credit: PA Images/INSTARimages.com/Cover Images

**North America Rights Only**


[ad_2]

Source link