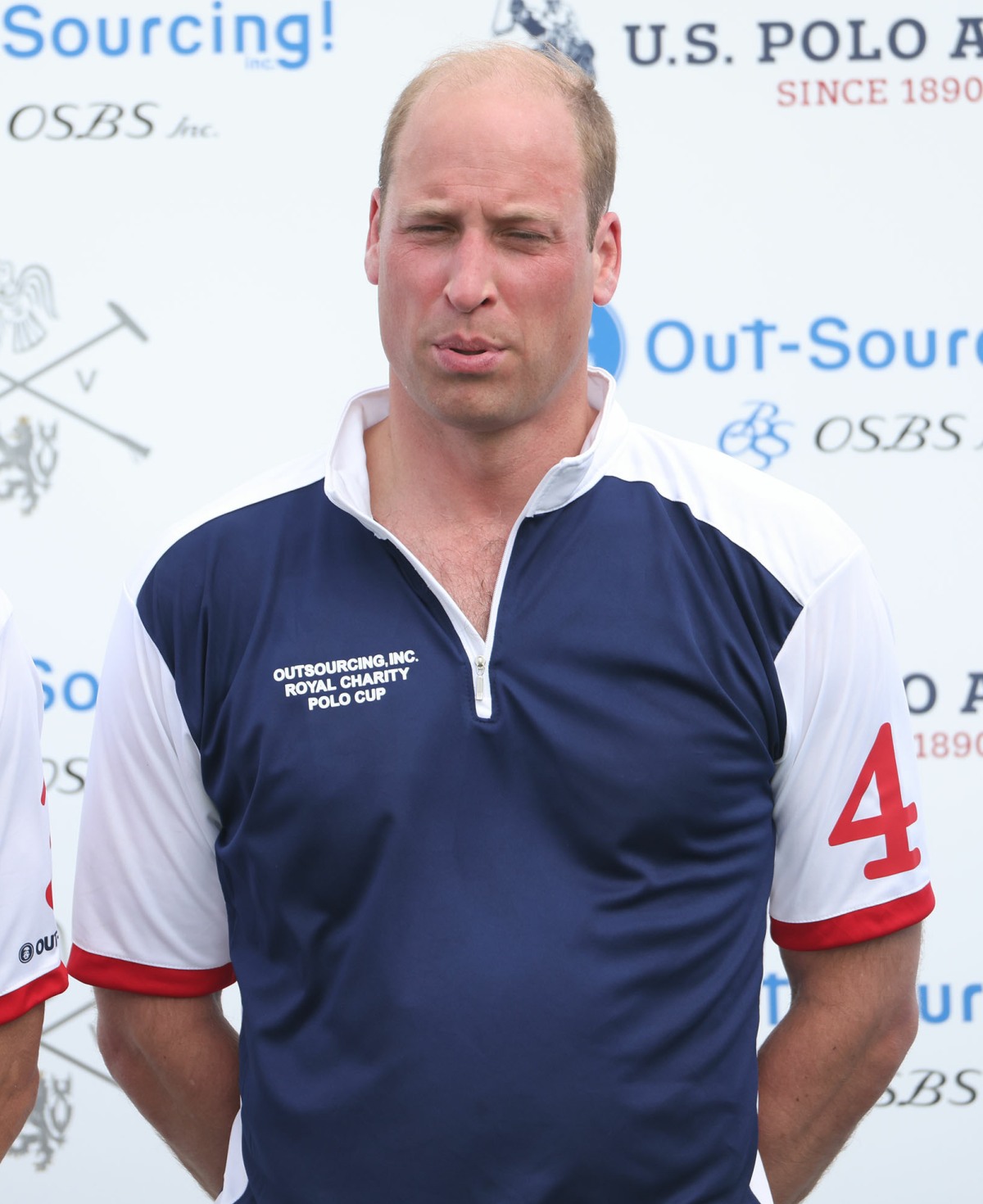 In Spare, Prince Harry devotes a section to everything that happened around his grandfather's funeral. Just weeks after the Duke and Duchess of Sussex's Oprah interview aired, Prince Philip passed away at Windsor Castle. Meghan was heavily pregnant with Lili at the time, so she was never going to travel to the funeral. Harry flew alone to the UK and he stayed for about a week (because of Covid travel-protocols, etc). There was some kind of summit between Harry, Prince William and then-Prince Charles. Before we get into that, let's enjoy Harry writing about seeing William in person for the first time in more than a year, and Harry noticing how William looks so bald and ugly:
As you may have noticed, Prince William is bald. And join the club because Prince Harry also noticed, and decided to chat about it in his memoir, Spare. According to The Daily Mail, who got their hands on the book, Harry recalled meeting his brother and father during a trip to England for Prince Philip's funeral, saying he was shocked by how much hair William had lost.

"I looked at Willy, really looked at him, perhaps for the first time since we were little, taking in every detail: his familiar scowl, which had always been the norm in his dealings with me," Harry wrote, adding that William's baldness was "alarming" and more "advanced than mine." He also claimed that William's resemblance to their mother, Princess Diana, had "faded."

My dear brother, my archenemy, how did we come to this?" he allegedly wrote. "I felt overwhelming tiredness. I wanted to go home."

Unfortunately, Harry's conversation with William and Charles didn't exactly go well. Especially when Frogmore Cottage came up and Harry said, "Willy, this was supposed to be our house. We were going to spend the rest of our lives here."

William shot back, "You left, Harold," and replied, "Yeah, and you know why." Despite probably knowing why, William said, "Honestly no. Harold… not really" while Harry says Charles "was looking at me with an expression that said, 'Me neither.'"
First of all, William is bald and ugly. Don't come in here with a #NotAllBaldMen rant! I didn't say all bald men are ugly – many men can really pull off some hair loss or a shaved head. William isn't one of them. His inner ugliness has affected his looks and his hair follicles went on strike, that's all I'm saying. As for the Windsor summit during Harry's visit in 2021, what I'm getting is the same thing the family made clear at the time, that they were gleeful that Harry traveled alone, that they could get him away from Meghan and try to gaslight him and bully him. That man said: no, I want to go home to California and my pregnant wife. Here's more about the meeting/summit:
The Duke of Sussex, 38, wrote in the book's introduction about the "secret meeting" following Prince Philip's funeral in April 2021, revealing that his family members had "come for a fight" as they attempted to reconcile — or, at least, come to an understanding about why Harry and his wife, Meghan Markle, had departed from the royal family earlier that year.

"I tried to explain my side of things. I wasn't at my best. For starters. I was still nervous, fighting to keep my emotions in check, while also striving to be succinct and precise," Harry wrote about the meeting, which took place at Frogmore Gardens. "More, I'd vowed not to let this encounter devolve into another argument. But I quickly discovered that it wasn't up to me."

Before they "got down to business," King Charles III spoke with his sons about the weather and exchanged pleasantries about his late father's funeral. The Archewell Foundation founder recalled being cut off by one, or both, members of his family every time he tried to speak. Eventually, Harry and William started getting "heated." So much so that King Charles stepped in and begged his sons not to "make my final years a misery."

Continuing their discussion, William claimed that he had no knowledge of why Harry and Meghan decided to leave the royal family. "Staggering. But maybe it was true," he wrote. "And if they didn't know why I'd left, maybe they just didn't know me. At all. And maybe they never really did."
William and Charles were stuck on this idea that Harry was never going to change from the damaged boy they could bully, humiliate and manipulate. They thought Harry would never grow up and become his own man. Charles thought the same about Diana, that he married a young girl who could be managed, gaslighted and tossed aside. That's what Harry means when he talks about how there's a lot of Diana in him – he found himself, he grew up, and he was done with the institutional dysfunction. Charles and William are pieces of sh-t.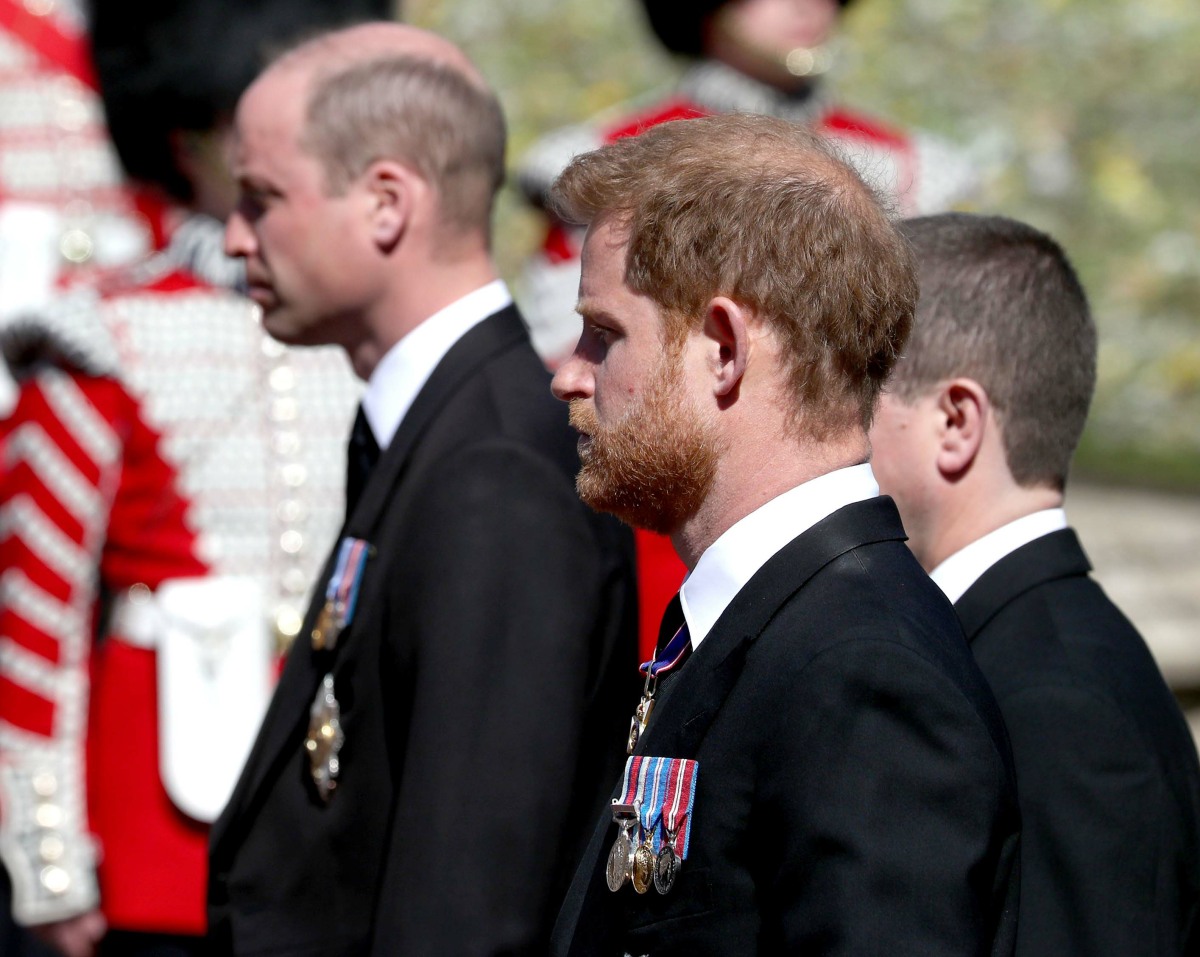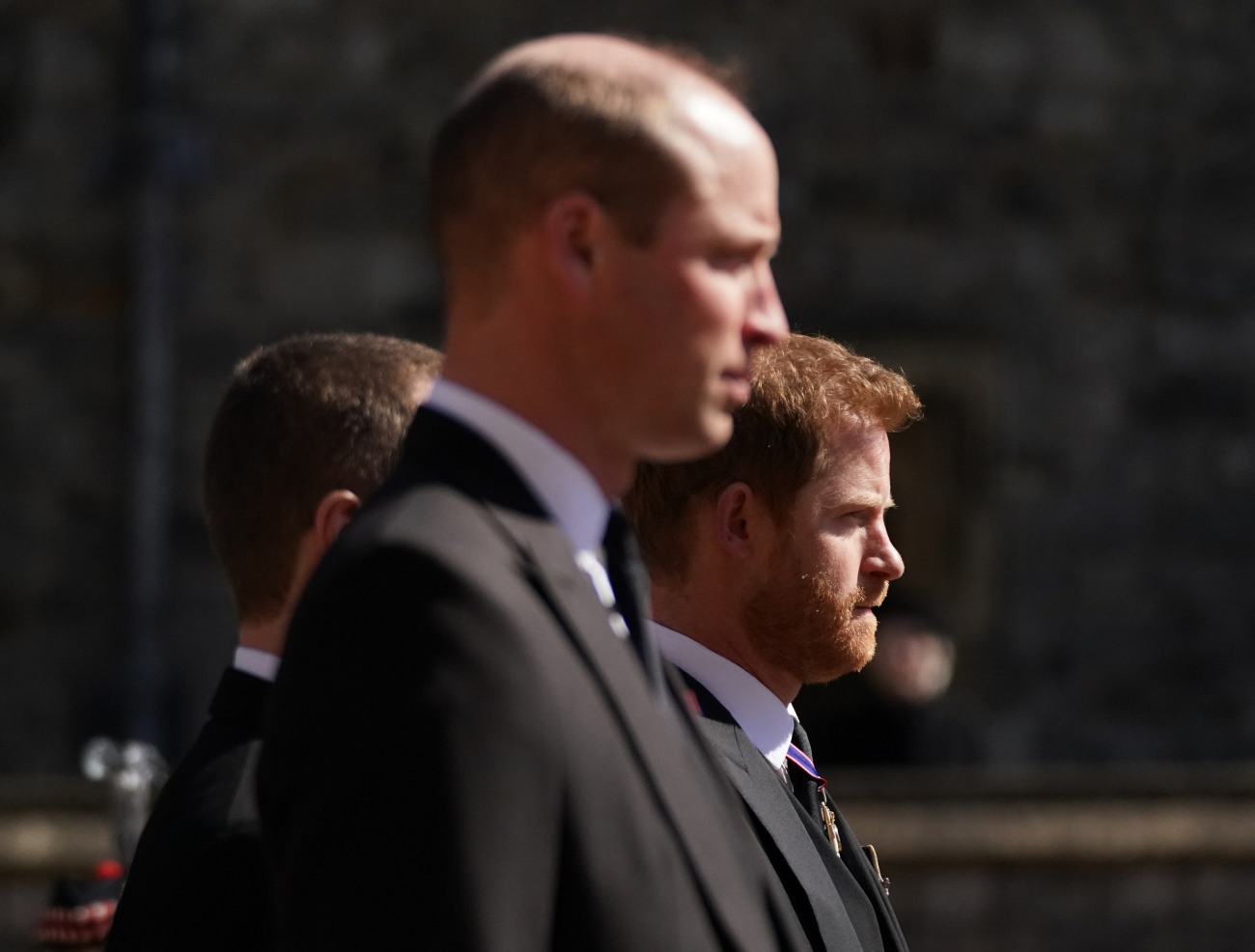 Photos courtesy of Avalon Red, Cover Images, Instar and WENN.