[ad_1]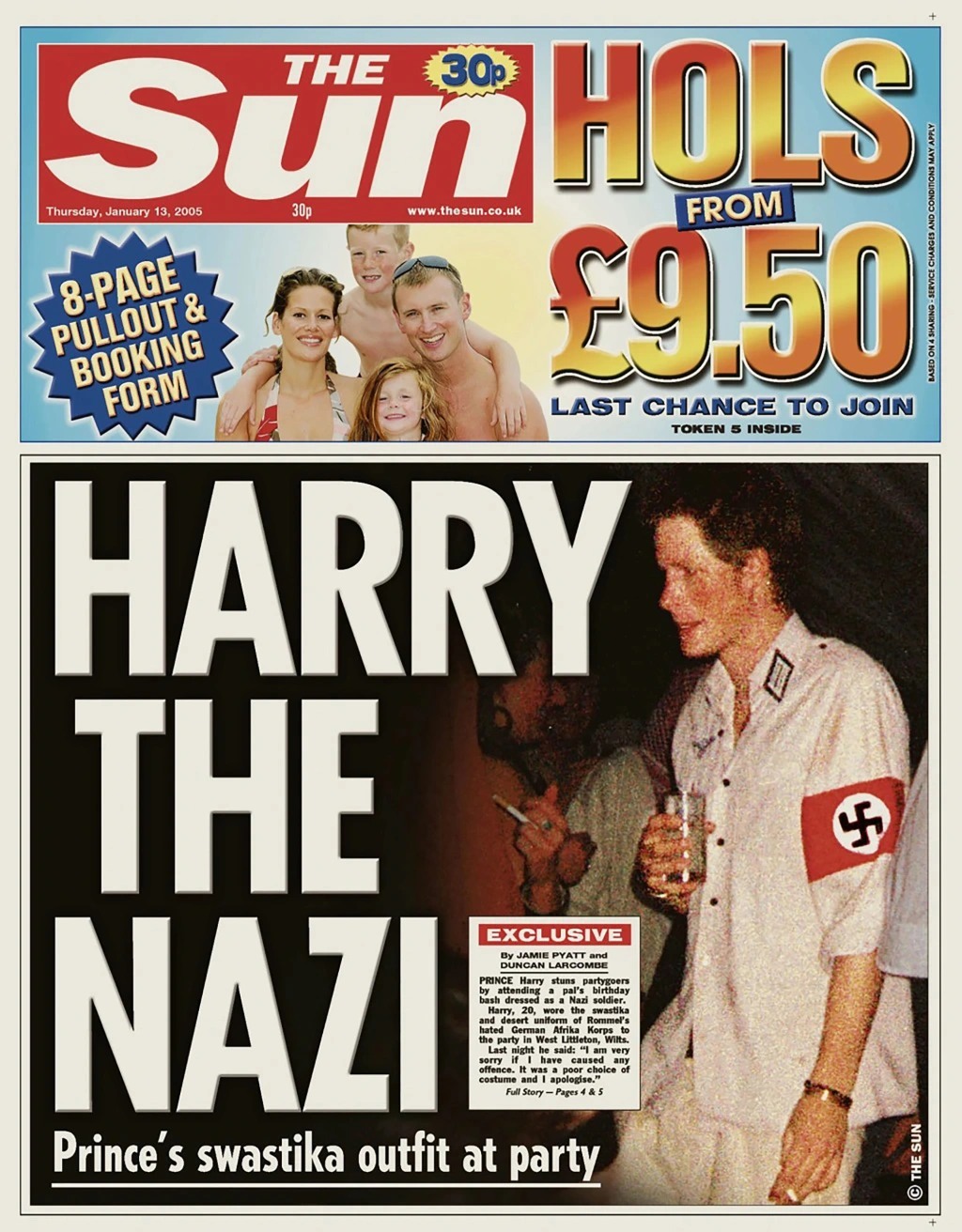 One of the defining moments of Prince Harry's life was "the Nazi costume" incident in 2005. Harry and his brother attended a party, the theme of which was apparently "Natives and Colonials." Soon after the party, photos of Harry were leaked to the media, photos of Harry wearing a swastika and swigging a drink. At the time, Harry was thrown under the bus thoroughly and then-Prince Charles made a big show of encouraging Harry to make amends and visit people within Britain's Jewish community. Harry recently addressed the issue in Netflix's Harry & Meghan, where he called the costume "one of the biggest mistakes of my life." As it turns out, Harry also addressed the incident in his memoir, Spare. The New York Post had the excerpt, wherein Harry writes that Prince William and Kate encouraged him to wear the Nazi uniform and they thought the whole thing was hilarious.
Prince Harry sensationally puts some of the blame for his Nazi uniform scandal on his brother, Prince William, and his sister-in-law, Kate Middleton, in his new memoir, sources tell Page Six. The Duke of Sussex will claim the Prince and Princess of Wales "howled with laughter" when they saw him dressed up for the 2005 party.

Harry was 20 years old when The Sun newspaper published a front-page photo of him dressed as a Nazi soldier with a red armband emblazoned with a big swastika. The picture was taken at a costume party with a "Native and Colonial" theme, where William was also a guest and was dressed in a homemade lion outfit.

In one segment of the book, obtained by Page Six, Harry writes about choosing the outfit, revealing that it was a toss-up between two costumes: a pilot uniform or a Nazi uniform.

"I phoned Willy and Kate, asked what they thought. Nazi uniform, they said," Harry writes, adding that when he went home and tried it on for them. "They both howled. Worse than Willy's leotard outfit! Way more ridiculous! Which, again, was the point."

Harry, now 38, is expected to go into detail for the first time about his fallout with his older brother following the ensuing storm. Other book sources confirm that there is also a "good chunk" about both Kate and his stepmother, Queen Consort Camilla Parker-Bowles.

Although the Duke of Sussex has called the Nazi incident "one of the biggest mistakes in my life," one senior publishing source who has read Harry's "Spare" told us, "It's strange as you would think that Harry would take ownership of this and just move on and not drag his brother into it, but he makes it clear that he feels strongly about William's role in the scandal."

Royal Historian Robert Lacey had previously written that the first sign of trouble between the brothers came when Harry was forced to bear the brunt of public outrage over his Nazi costume — even though William helped choose the outfit. "Harry chose his costume in conjunction with his elder brother — the future King William V, then 22, who had laughed all the way back to Highgrove (Charles' country home) with the younger sibling he was supposed to be mentoring — and then onwards to the party together," Lacey wrote in his 2020 book "Battle of Brothers."
Yeah, I don't believe that Harry is trying to shift the blame onto William. Harry has made it repeatedly clear that he made a mistake and he's tried to learn from the experience and do better. What Harry is saying is: William and Kate didn't see an issue with it at the time either, and they never got any heat for it. We've heard before (especially from Robert Lacey) that the Nazi uniform moment changed William and Harry's relationship, but I don't think we've ever heard that Kate was right there, "howling with laughter" at the uniform. Golly!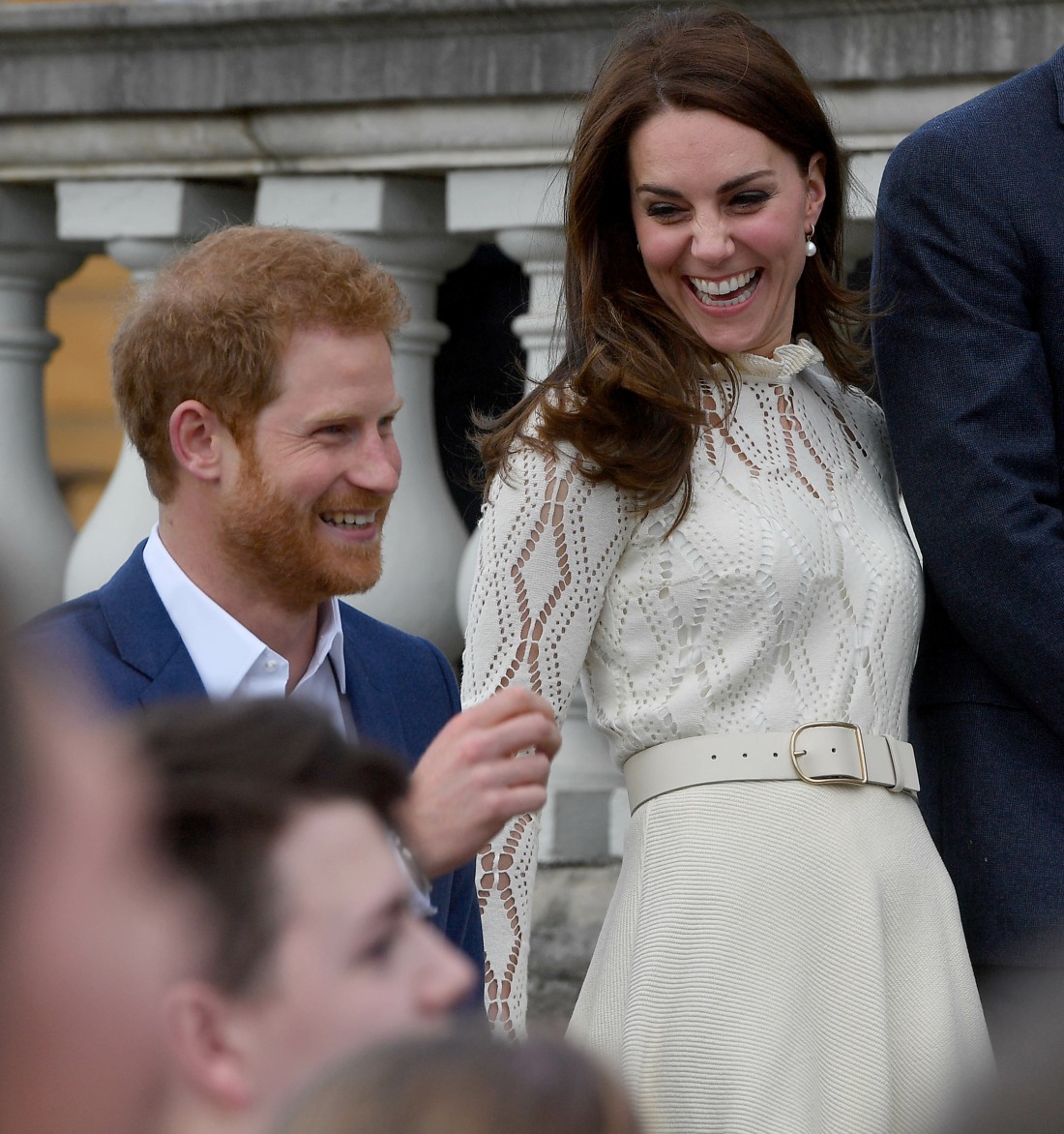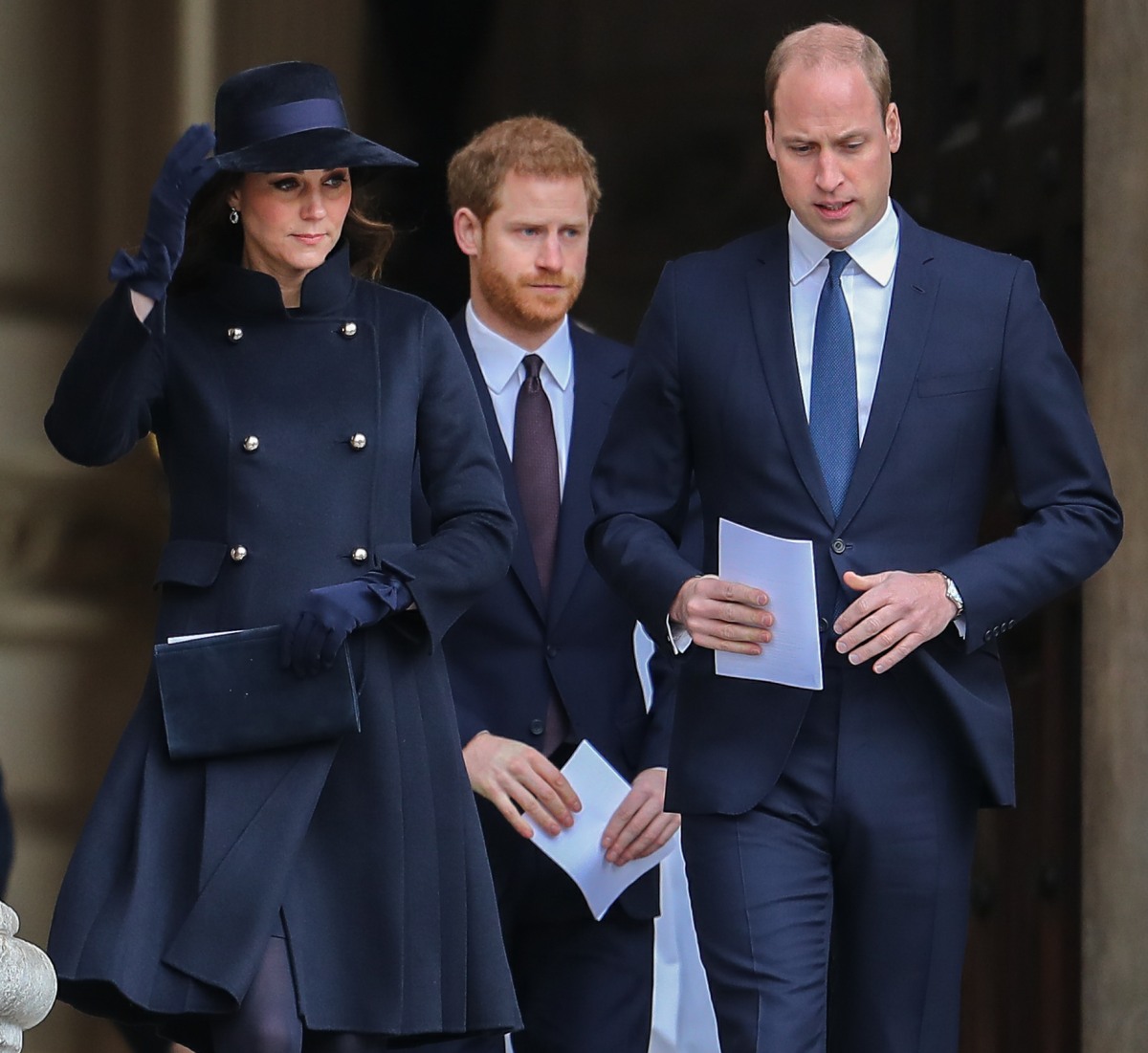 Photos courtesy of Avalon Red, WENN, covers courtesy of the NY Post and The Sun.


[ad_2]

Source link