[ad_1]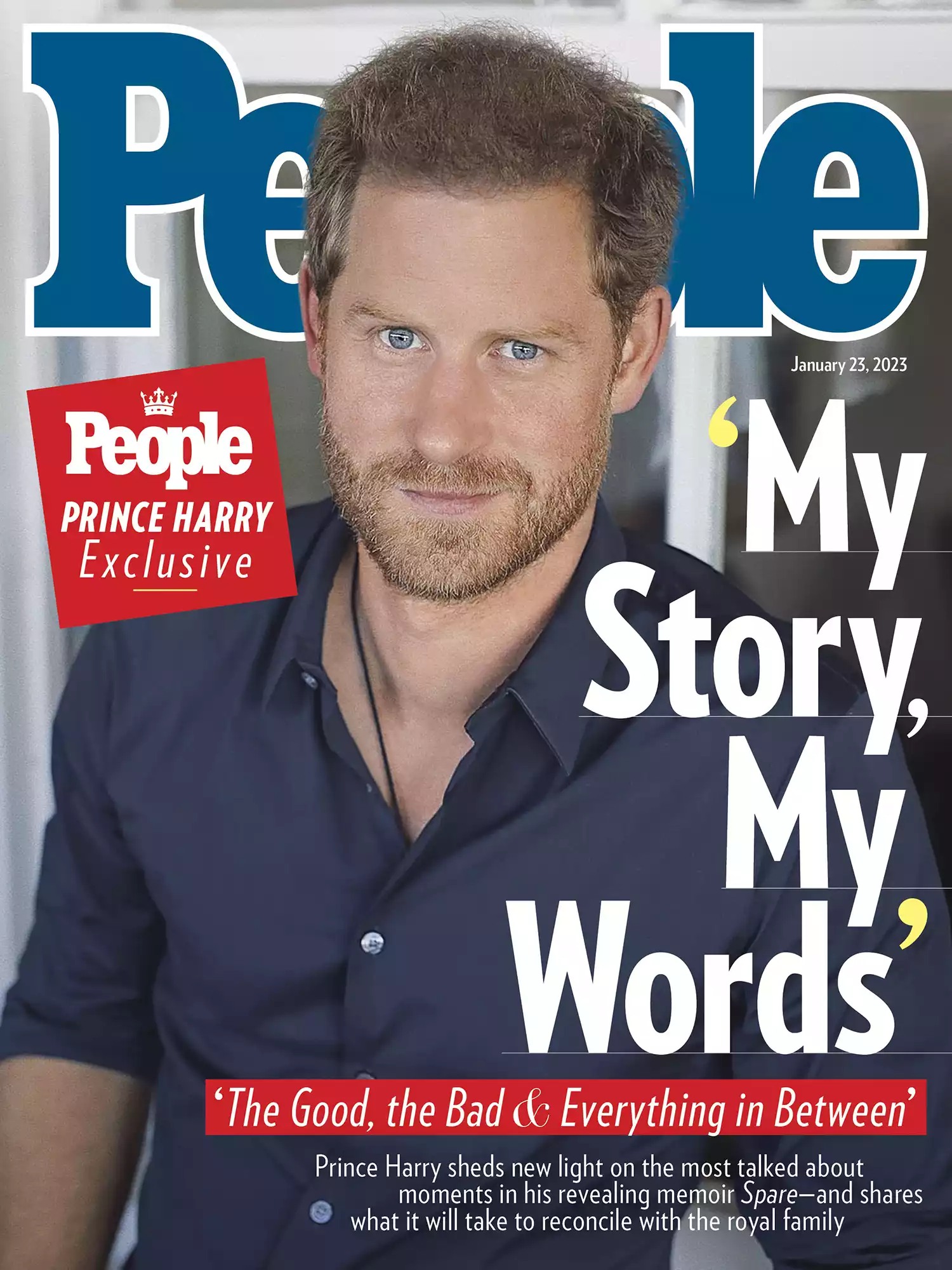 People Magazine loves the fact that they got an exclusive interview and photoshoot with Prince Harry. They spoke to him about Spare, of course, and his dysfunctional relations in the UK, but they also asked him some fun stuff about his life in California. I often felt like some of what Meghan experienced in the UK was just a major culture shock, although obviously her in-laws and the British media were also massively abusive towards her too. I've wondered if Harry has also had his moments of culture shock now that he's been living in America for three years. He seems incredibly happy here, but I'm sure he has moments of "why are those methheads committing insurrection?!" and "why can you buy handguns in a parking lot???" Thankfully, Harry keeps those kinds of comments to a minimum. Some highlights:
Working on Spare: "I've been working on this for the past two years and have poured my heart and soul into it, choosing each moment with care. It has been a privilege to be able to tell my story in my words."

He loves In-and-Out: "In-N-Out is the best! I order two double-doubles, animal style, fries and a Coke! And that's just for me! Meg gets the cheeseburger and fries with sides of jalapeños. I just stick with ketchup and that special sauce of theirs. So good!"

How he defines himself: "A husband and a father – first and foremost – as well as a veteran, environmentalist, and mental health advocate. I know that I want to live my life in service of others and that I want to live by example for my kids."

He hopes his children will get to know their extended fam: "I've said before that I've wanted a family, not an institution—so of course, I would love nothing more than for our children to have relationships with members of my family, and they do with some, which brings me great joy."

His future in California: "I'm looking ahead and am optimistic for what's to come. I have a beautiful and blessed life—one that comes with a platform, and with it responsibility that Meghan and I plan to use wisely. I feel I am exactly where I am meant to be and exactly where we [my family] are meant to be. I don't think I could have written this book otherwise."

His relationship with his grandmother: "My grandmother and I were very close, and we very much did have a special relationship. I miss her dearly, as well as her cheeky sense of humor and quick wit. I'm also really happy for her. She lived a full life and is now reunited with her husband. I will forever cherish every memory I had with her, especially the times she spent with my children."

When his kids met QEII: Harry recalled Archie "making deep, chivalrous bows" while Lili was "cuddling the monarch's shins." "Sweetest children, Granny said, sounding bemused," he wrote in the book. "She'd expected them to be a bit more . . . American, I think? Meaning, in her mind, more rambunctious."

Systemic racism: "My relationship with Meghan has opened my eyes to so much I fear I otherwise would have never fully understood. When we recognize bias within ourselves or others — we have a choice. Be part of the problem through inaction or part of the solution through change. We live in a world with systemic racism, and none of us are immune from the effects of that. I am someone who has long benefited from my place in society," he says. "I understand that much better today than I once did. I had so much to learn and, equally, unlearn. It's not a simple process, but it's a fulfilling one. I'm a better husband, father and human because of it. I feel more grounded and connected."

Unconscious bias: "To this day I'm doing important and necessary work to understand and address unconscious bias — it's ever-evolving and requires us to step up and speak out where we can — even when it's our friends, families or loved ones."
We don't have In-and-Out burger joints here on the East Coast, but I've heard from West Coasters that In-and-Out is aggressively… fine. Not the best, not the worst. Californians treat In-and-Out like it's the end-all of fast food burgers but from where I sit, I think Burger King sounds a lot better?? And y'all know that man isn't constantly eating fast food either. Please – living in California has taken ten years off of him and you know he's eating healthy most of the time.
Cover courtesy of People.


[ad_2]

Source link