[ad_1]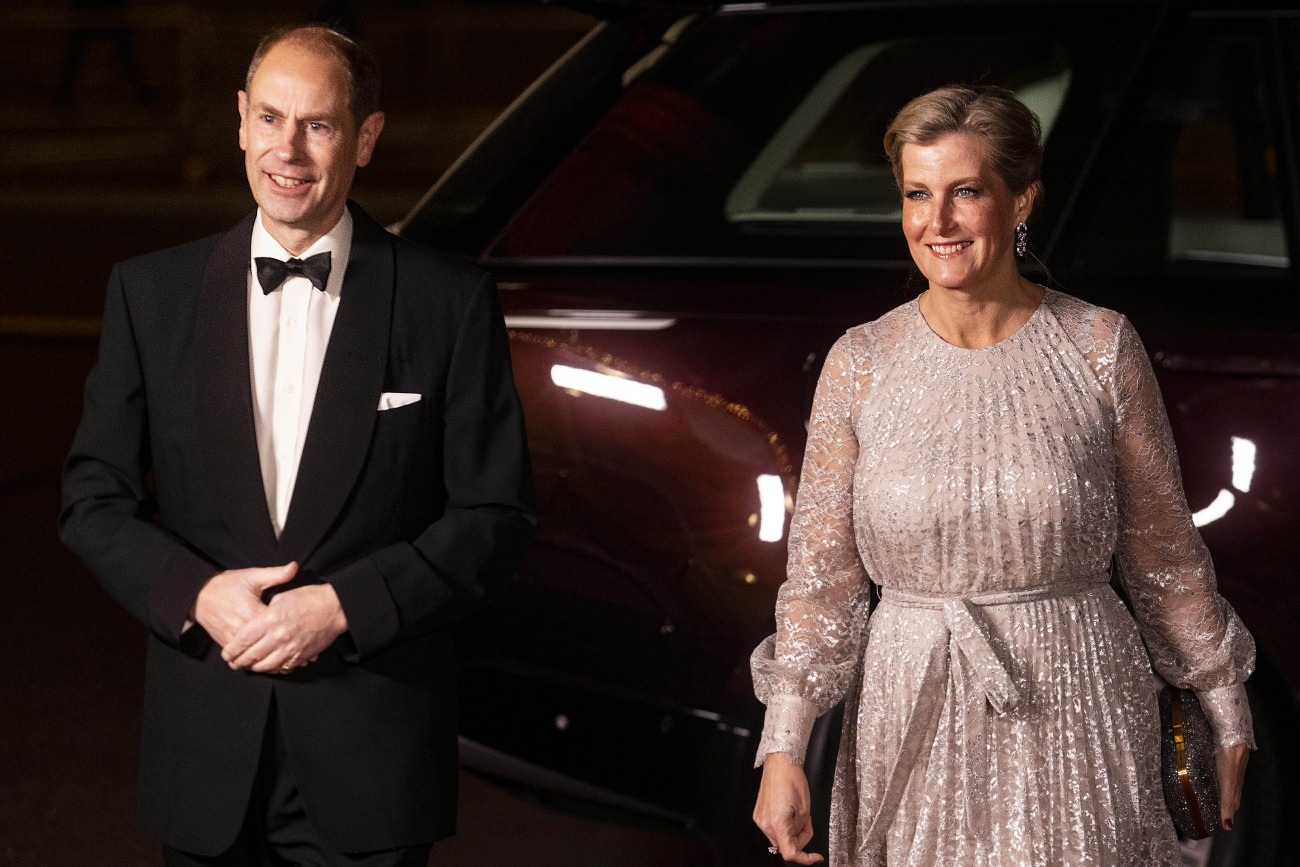 Long story short, Prince Edward was supposed to "get" the Duke of Edinburgh title when his father died. QEII, Prince Philip and Edward worked out that deal years ago, when Edward married Sophie. When Philip passed away in 2021, Edward and Sophie went on a grief tour and they gave interviews in which they spoke openly about how they would receive the Edinburgh titles. Prince Charles put a stop to that pretty quickly, letting it be known that the title was his and he wouldn't hand it to his younger brother, and that Charles thought the whole grief tour was tacky as hell. Then, after QEII died, Charles apparently told the Wessexes soon after that, again, they would not receive the Edinburgh titles. Charles even had a different scheme, and he was considering making Princess Charlotte the Duchess of Edinburgh. Well, now "sources" claim that Charles has had a change of heart.
The King is said to be keen to make amends with his youngest brother, Edward, Earl of Wessex, following claims that he was to be bypassed for the title of Duke of Edinburgh. It had long been thought that the honour would go to the Prince. But the King has yet to grant it – and well-placed sources said he had discussed whether it might go to Princess Charlotte when she was older.

Now, however, sources close to the family say the King has had a change of heart and the title is likely to be created for Edward after all – possibly in March next year when he turns 60.

Tension within the family rose when it appeared that the King might give his late father's title to his granddaughter, Prince William's daughter Charlotte. Charles and Edward are close, and the King is said to have relied on his advice as the threat of a US sex-abuse lawsuit hung over their brother Prince Andrew.

A source close to Edward said: 'It was a slap in the face, particularly when Edward has been such a help to Charles over the Andrew farrago. Also because the Queen had promised him the title before she died and it was always believed by Edward and Sophie that, in time, the title would then be passed down to their son, Viscount Severn. Now it does look like the tide is turning. Clearly the King has had time to reflect on the late Queen's wishes.'

One source told The Mail on Sunday that the King might ask for the title to revert to the Crown after Edward dies rather than being passed to his son.

An insider said: 'The problem is you can have a situation where, in future, a senior title like Edinburgh, which is very important to the Union, is eventually held by someone far removed from the Throne.'
"The King might ask for the title to revert to the Crown after Edward dies rather than being passed to his son…" Isn't that somewhat common within the family though? If Prince Andrew had a son, that son would not automatically become the Duke of York, correct? Certain titles are merely "given" by the monarch and they're not inherited. Maybe I'm wrong about that but it certainly feels true. Anyway, there's been a real shift – I thought Charles was going to keep the DoE title for years (in abeyance) and then give it to one of William's children. I wonder what changed Charles's mind. Maybe it was everyone pointing out that Edward getting the DoE title was actually QEII and Philip's express wish, which they put in writing. Charles looked like he was completely disregarding his mother and father's wishes for entirely petty reasons.
Anyway, the rumor going around now is that Charles will give Edward the DoE next year for Edward's 60th birthday (Edward is a Pisces, like CB).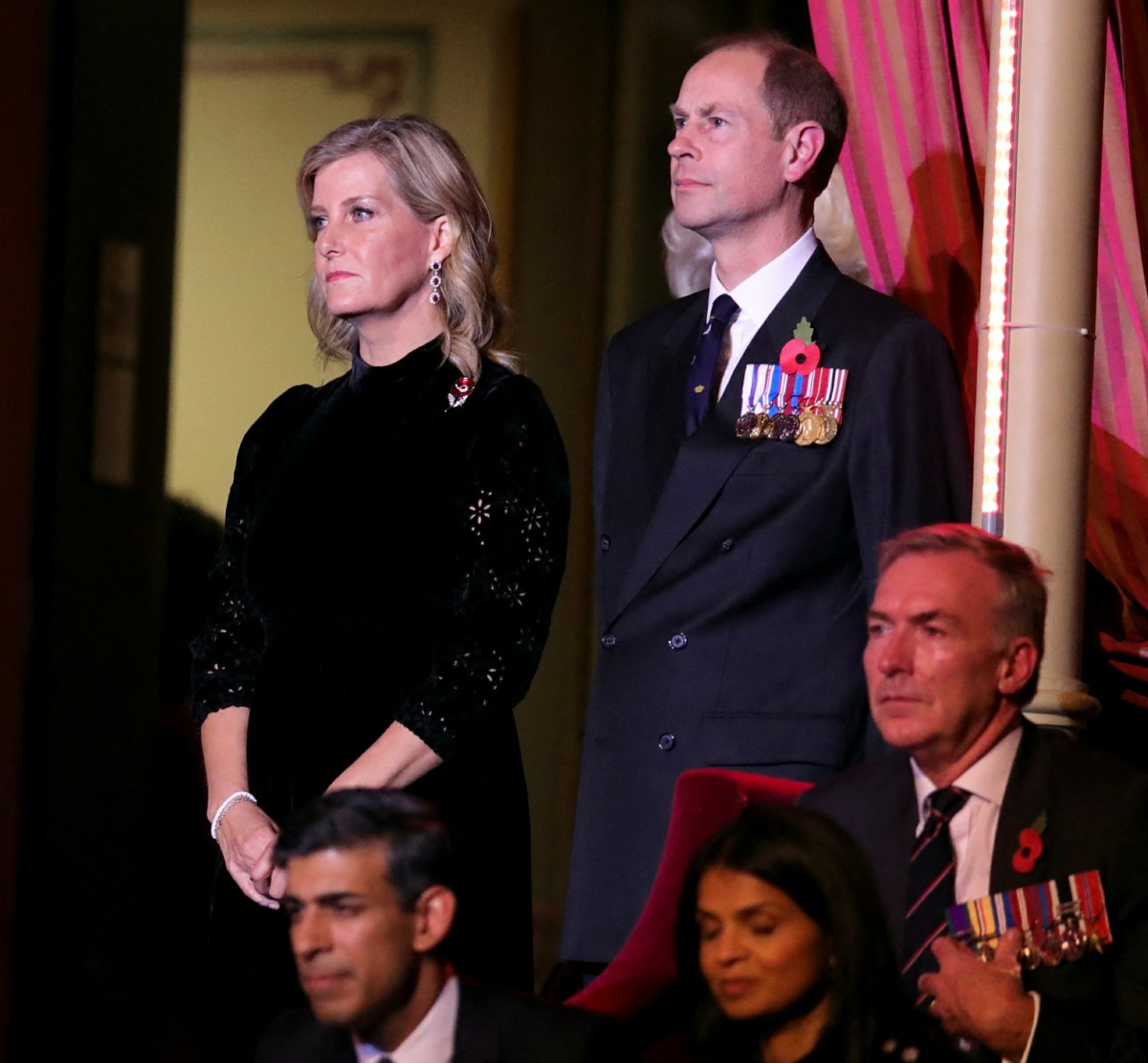 Photos courtesy of Avalon Red, Cover Images, Instar.


[ad_2]

Source link