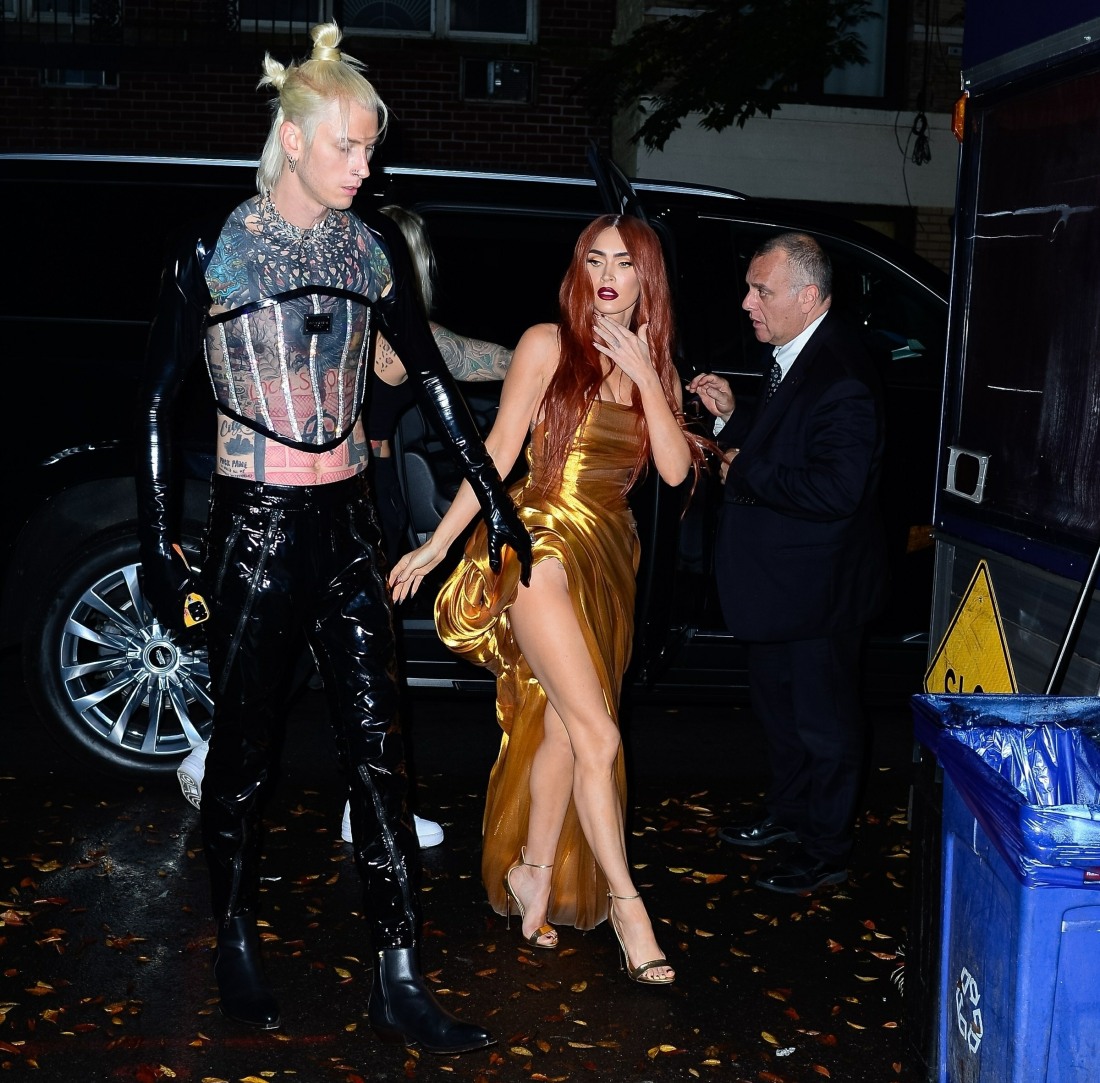 Last week, there was a surge in gossip about Megan Fox and Machine Gun Kelly. While Megan and MGK have always been over-the-top, confessional and extremely demonstrative with their love, it seemed like things had been getting quieter in recent months/weeks, and then last week, Megan posted photos of herself without her diamond-and-emerald engagement ring. Perhaps there was a slight cooldown? They've been together since March 2020, and engaged since January of this year. Megan calls him her "twin flame" and her soulmate. So it would be difficult to walk back all of that crap, right?
Well, Megan and MGK were out and about last night and it appears that all is well. They went to the Time 100 gala in NYC, then they went out to dinner at Carbone. They held hands and looked okay. Maybe not as "loved up" as they were a year ago, but they're definitely still together. For now.
Us Weekly actually has a story this week about how Megan and MGK are "secretly planning their wedding" even though they haven't set a date yet. A source tells the magazine, "They've worked on their problems and worked really hard to get to the place where they are today. It's still a struggle at times and they tend to have a lot of ups and downs. He is making a lot of effort to be more mature. He's not always easy to deal with. He still has this teenage side to him." Apparently, MGK still likes to stay out all night and party, while Megan (a mother of three) prefers going home early. The insider also confesses that at one point, several months ago, Meghan "was beyond done with him. She was fed up with his BS. It got really bad between them." But apparently things have turned around now. We'll see.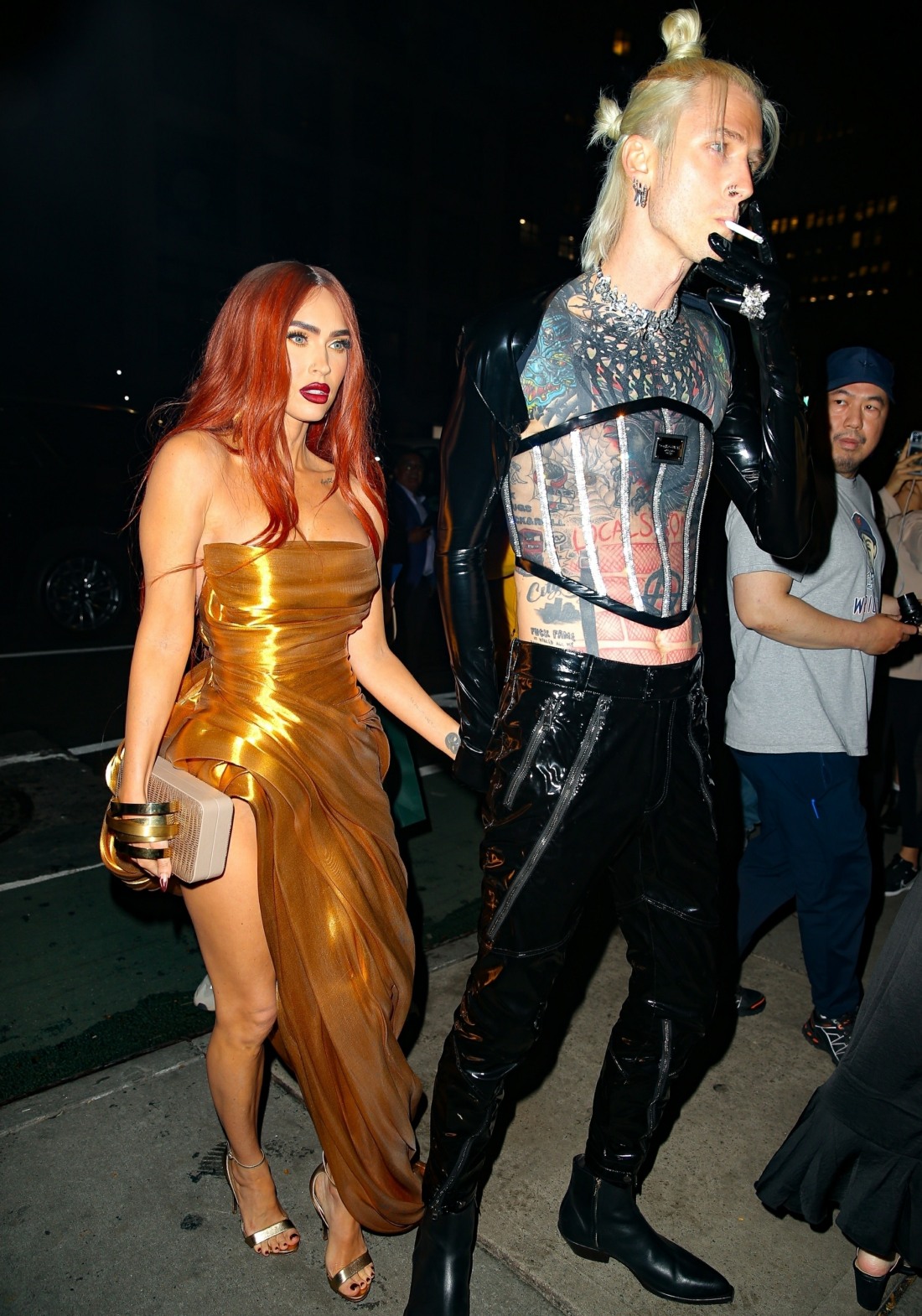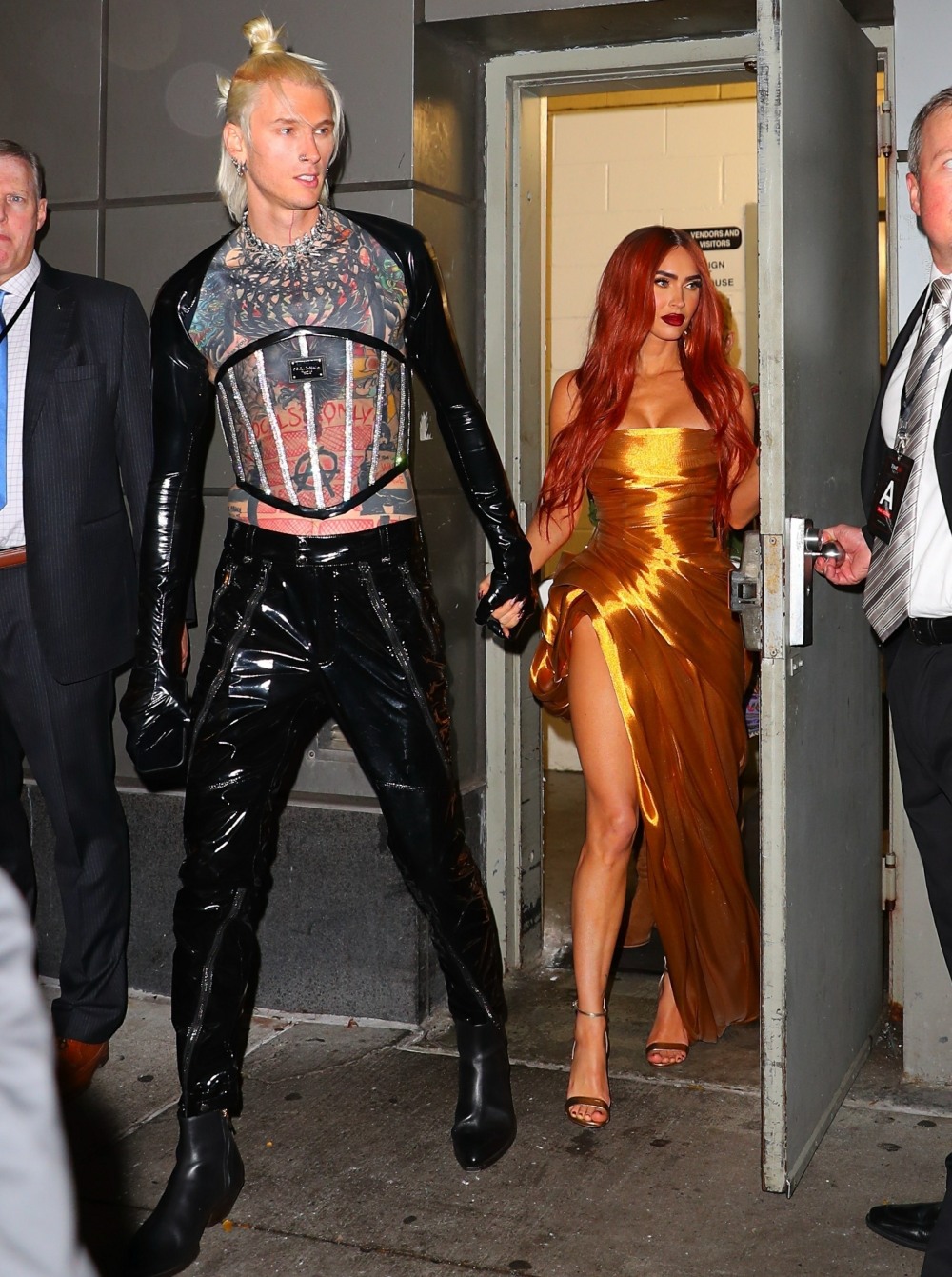 Photos courtesy of Backgrid.