[ad_1]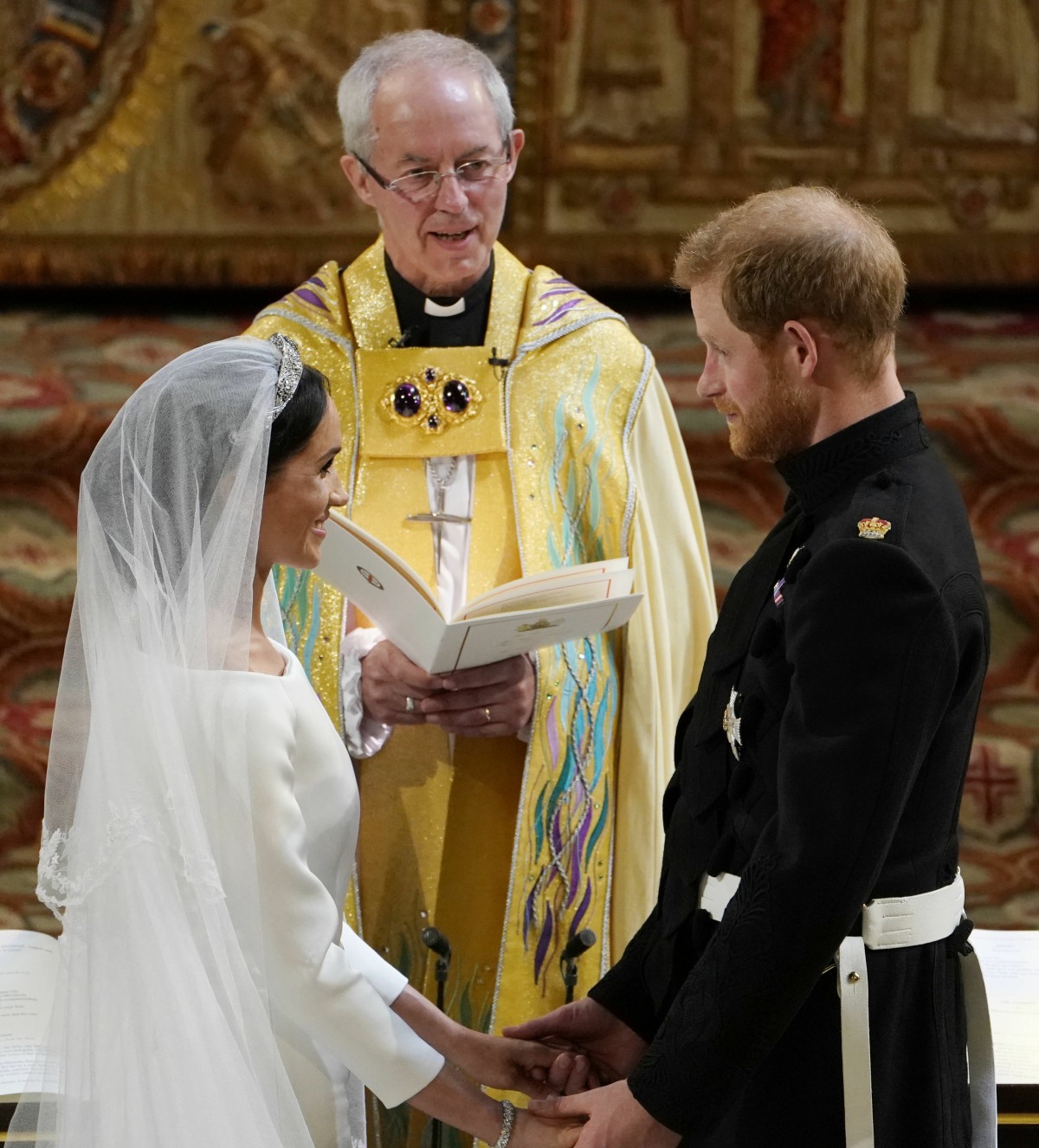 I haven't entirely worked out who is leaking what and all of the details of the palace intrigue, but from what I can see, King Charles and Prince William are not on the same page and there are some low-key briefing wars happening behind-the-scenes. The biggest drama seems to be Prince Harry's invitation to the Clowning – will Harry be invited, will he come, who will approach Harry to smooth things over before the Chubbly, will Harry be treated respectfully as the King's son. Keep in mind, Harry hasn't confirmed anything, nor is he briefing anyone about this. It's all melodramatic leaking between William and Charles's offices. So, first off, the Mail on Sunday had a curious piece about Justin Welby, the Archbishop of Canterbury, and Welby's history with the Duke and Duchess of Sussex. Welby officiated the Sussexes' wedding and christened Archie, and Welby has spoken highly of Meghan. Someone is really mad about that.
Justin Welby's relationship with the Sussexes has deepened through a series of meetings since his first encounter with Meghan in the run-up to the wedding. He has praised Meghan, saying: 'She's a person of profound humanity and deep concern for people, seeking to carry out her role with every ounce of her being – and I think she's a remarkable person.'

In 2021 he expressed sympathy for Harry, telling the Financial Times that being in the Royal Family was 'life without parole' and the public expected them to be 'superhuman'.

The relationship between Welby and the Sussexes has been known in the corridors of Lambeth Palace and Buckingham Palace for some time. 'The closeness of the Archbishop and the Sussexes has been a subject of conversation for a while,' said one well-placed source.

'Justin clearly had a lot of sympathy for them [over Megxit] and we were shaking our heads wondering why he felt so sorry for them. It was like he had completely fallen under their spell.'
So, the Archbishop of Canterbury likes and respects Harry and Meghan and now someone is complaining loudly that Welby has "fallen under their spell." Very strange, right? Well, here's the chaser: there's some talk about King Charles asking Welby to act as intermediary when it comes to inviting Harry to the Chubbly.
The King has asked the Archbishop of Canterbury to broker a deal to allow Harry to attend his Coronation – but has met resistance from William, The Mail on Sunday can reveal. Charles wants Justin Welby to strike an agreement with his warring sons that would allow Harry and his wife Meghan to attend the Westminster Abbey ceremony in May, senior sources close to Lambeth Palace say.

Speculation has been rife about whether the Sussexes would attend the high-profile event since they stepped away from Royal duties – and especially since the publication of Harry's tell-all memoirs, Spare, earlier this month, that contained a string of wounding attacks on senior members of the Royal Family.

The King is said to believe that the couple's absence would be a greater distraction than their presence, so is prepared to make concessions to persuade them to attend. But William is understood to be concerned that his brother will use the event to stage a 'stunt' that would overshadow the event.

Sources say Harry could be guaranteed a high-profile seating position in the Abbey or an informal assurance that he will be able to keep his titles as an inducement to attend. However, William fears that unless Harry's visit is tightly scripted, he could steal the limelight by, for example, going on a walkabout in a deprived London borough with Meghan.

One source said: 'The issue of substance is whether they attend the Coronation, and if they do, under what terms and conditions. The family is split, and all the indications are that Harry is being advised to agree to nothing at this stage and "play it long" right up to the last minute, which is making negotiations with him very difficult.'

'Harry's camp made clear that the idea that he would just attend the Coronation and behave himself but then be stripped of his titles was a total non-starter. While he might decide at some point to discard his titles of his own volition, he objects to the idea of being forcibly stripped of them. He resents being lumped together with Andrew in the public mind as the two "problem Princes", when he considers the circumstances to be totally different.'

Last night, both Lambeth Palace and Buckingham Palace declined to comment, while a source close to Prince William said they were not aware of any such negotiations over the Coronation. Harry's representatives did not respond to a request for comment. Mr Welby, who will officiate at the ceremony at Westminster Abbey, was first asked to act as an intermediary between William and Harry shortly after the Queen's death in September.
Real question: did both stories come from Kensington Palace? Did Charles mention to William that he planned to use Welby as an intermediary and this is William throwing a tantrum about it? This all seems like William: the suspicion that Welby likes Harry & Meghan a lot ("he's under their spell!") and that Welby would be inclined to treat the Sussexes fairly; the anger and violent rage that if the Sussexes come to the Clowning, they'll pull focus; and finally, the fact that Harry holds a lot of cards and he truly doesn't have to come to the Chubbly. Or am I wrong – is some of this coming from Buckingham Palace as some kind of trial balloon? I can't decide. The whole thing is bizarre though. LOL, they're really in a blind panic over there, huh?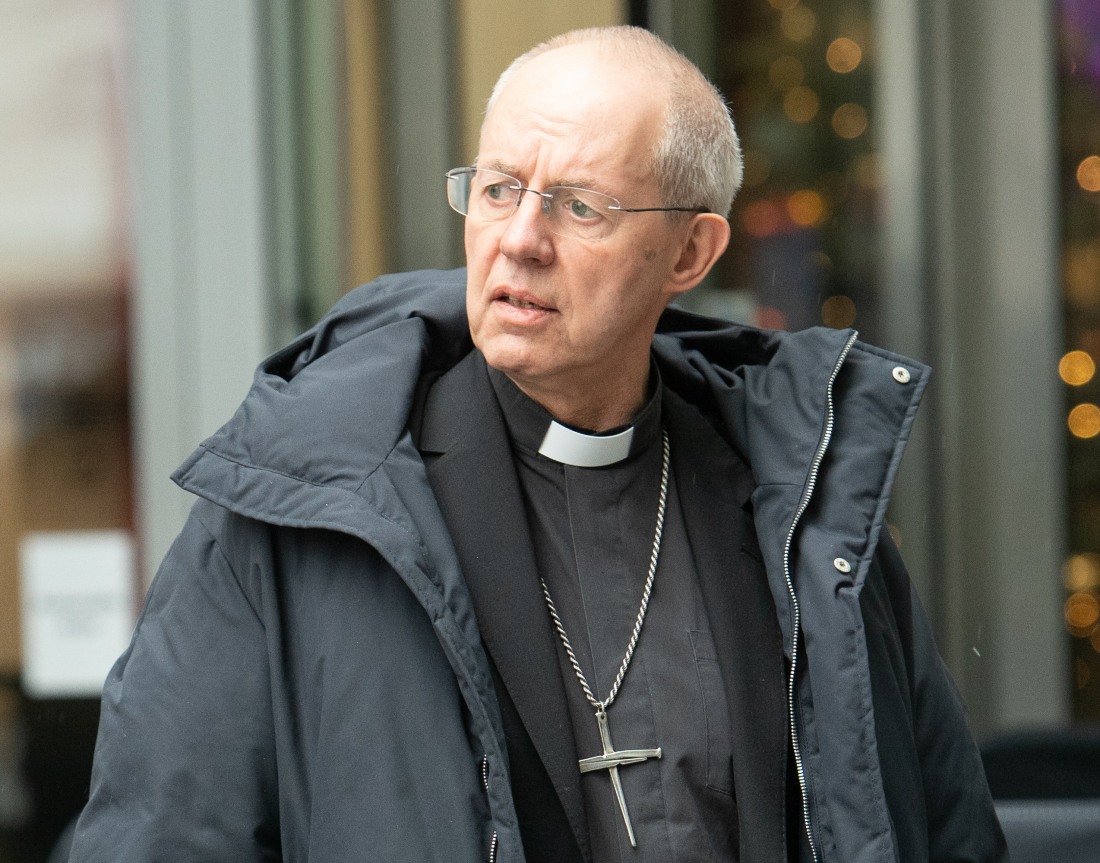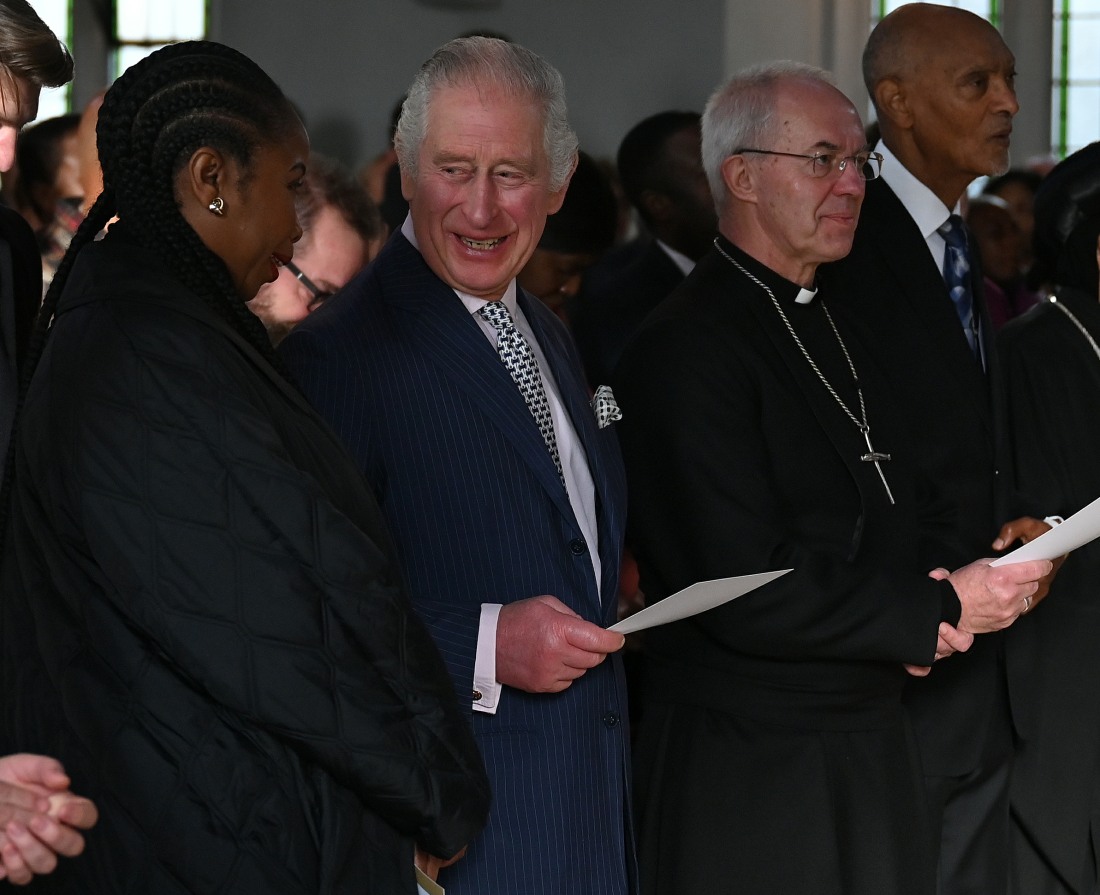 Photos courtesy of Avalon Red.


[ad_2]

Source link