[ad_1]


Recently, fans were speculating/accusing Real Housewife of Beverly Hills Kyle Richards of taking ozempic injections to lose weight. Kyle emphatically denied it last week and cited her honesty about her plastic surgery to back up her denial. At the time, she didn't say much about how she actually did lose the weight. I guess we were supposed to take her gym selfies as a hint. But this week, Kyle appeared on a podcast and talked about her weight loss methods. How'd she do it? By cutting carbs, sugar, and alcohol, and doing daily workouts. Pretty standard stuff.
Kyle Richards is opening up about her weight loss.

Last week, the 54-year-old Real Housewives of Beverly Hills star denied speculation that she lost weight due to using the drug Ozempic. For those unfamiliar, Ozempic is a prescription drug used to help people with Type 2 diabetes manage their blood sugar levels. However, it has been discovered that some use Ozempic because a side effect is weight loss.

On Monday (January 23), Kyle appeared on the Two Ts In A Pod podcast where she revealed how she really lost weight.

"After gaining weight during the summer — on July 15 — after getting off the boat I said 'That is it. I'm not having any sugar, any carbs, any alcohol,'" Kyle shared.

"A lot of people think I've been taking Ozempic," Kyle added. "To clarify I've never taken Ozempic."

The following day, Kyle took to Instagram to share a photo of herself lounging out in a bikini.

In the comments, Kyle responded to fans asking about her physical transformation.

"NO alcohol, bread, pasta, sugar. I eat protein, fruit and vegetables," Kyle wrote. "Now that I am the weight I want to be, I will have the occasional small amount of pasta etc once in a while. But no alcohol since July 15."

"I workout every day," Kyle added. "Chasing it up between running, cycling, hiking and yoga. Weights & stomach everyday."
The methods Kyle's claiming are pretty tried and true. She's not exactly reinventing the wheel here. And the stuff she cited, for the most part, works. Diets that are that restrictive (and dare I say, boring) do work at first. But it's hard to stick to those long term. Her diet answer is completely generic, but when she mentioned alcohol, I was like yep, that'll do it. Alcohol has often been the culprit of my own weight fluctuations because the tasty stuff is pretty caloric and those lowered inhibitions make it harder to stick to a sober diet when a little tipsy. And her workout plan sounds legit — a balance between cardio and strength training. When I work out every day I definitely see results, albeit more slowly because I don't really diet. Am I buying this story about a strict diet and workout plan? Actually yes, which is probably why Kyle is adamant that she didn't take ozempic — she wants to claim her hard work.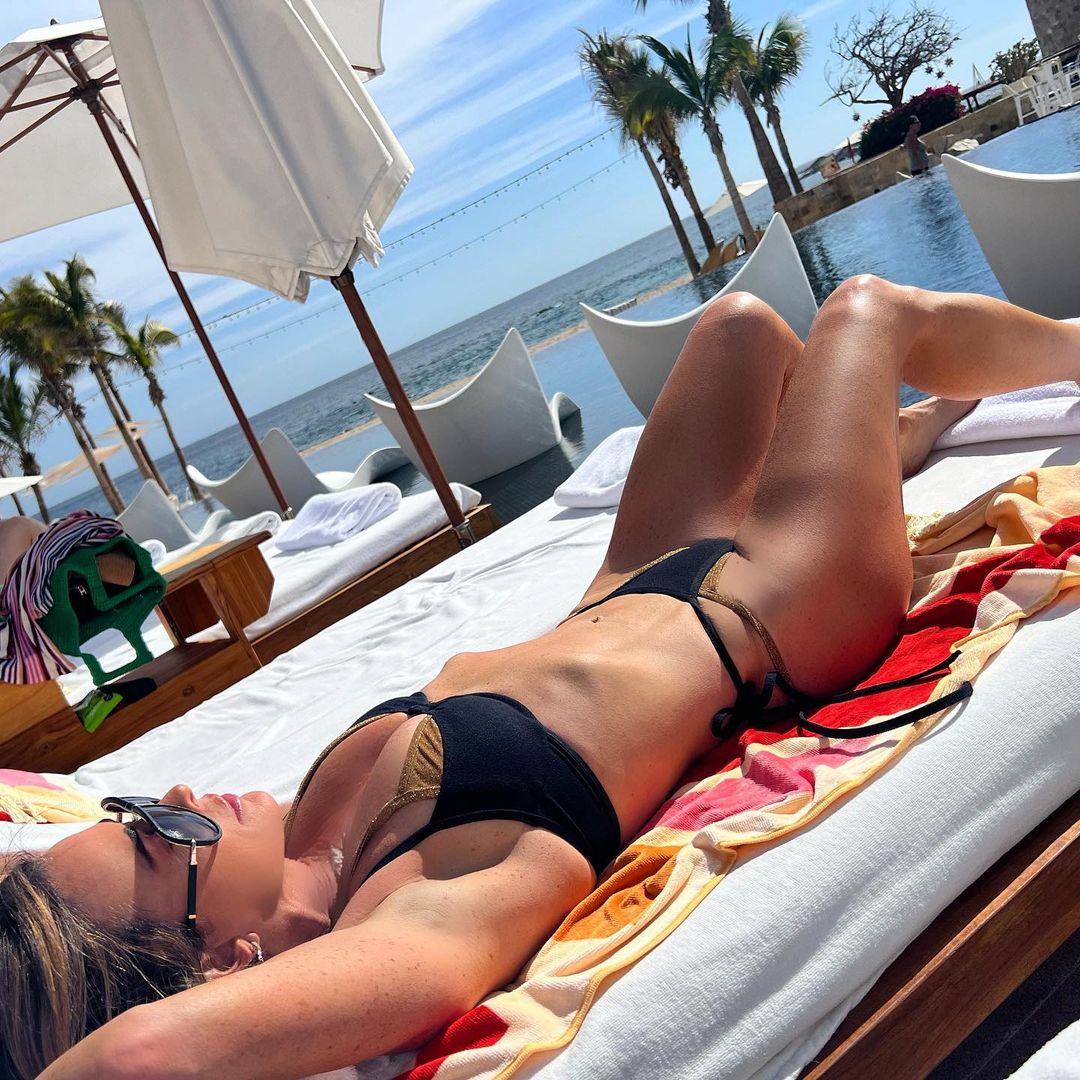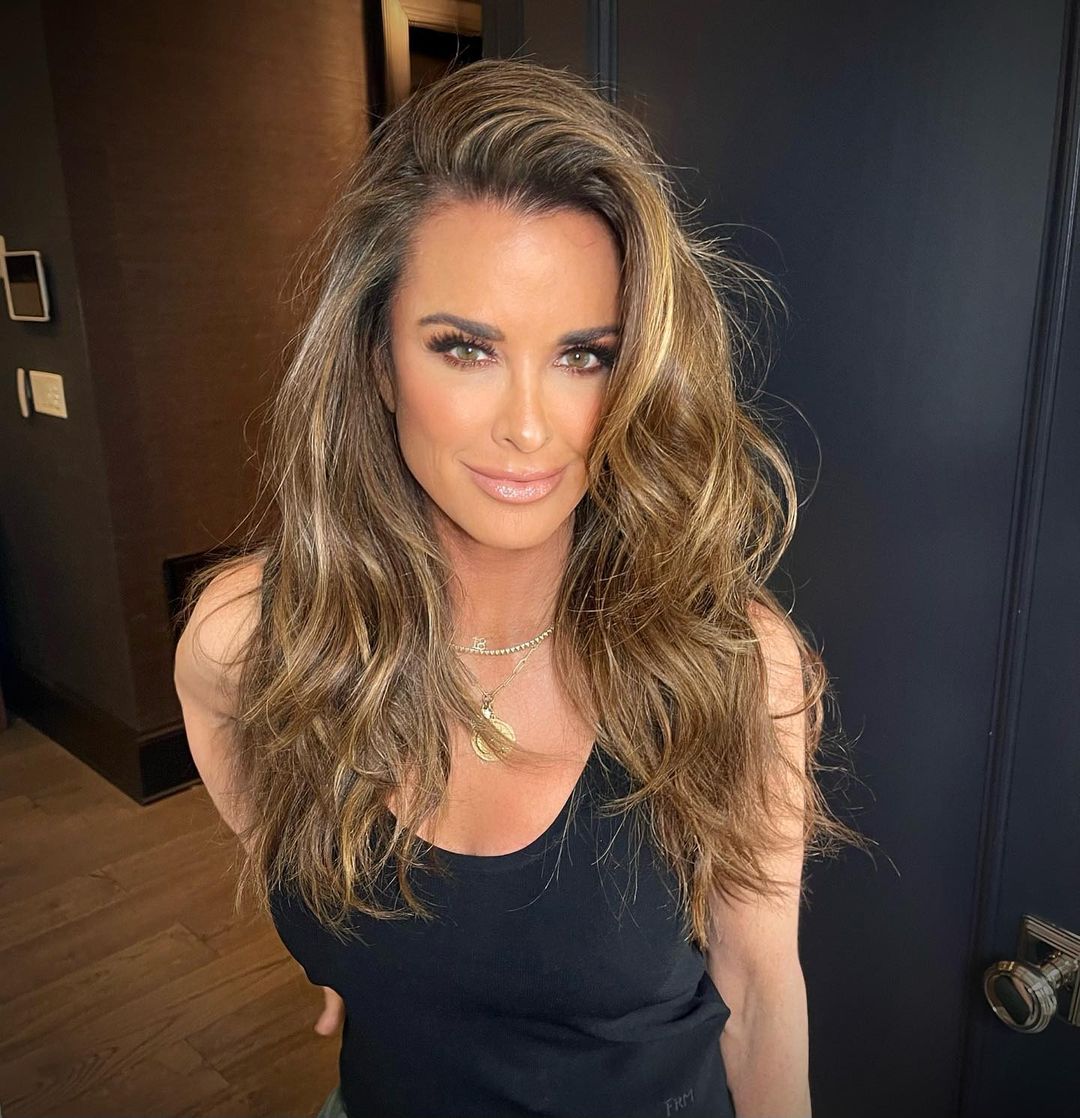 Photos credit: Cover Images, Getty and via Instagram


[ad_2]

Source link