[ad_1]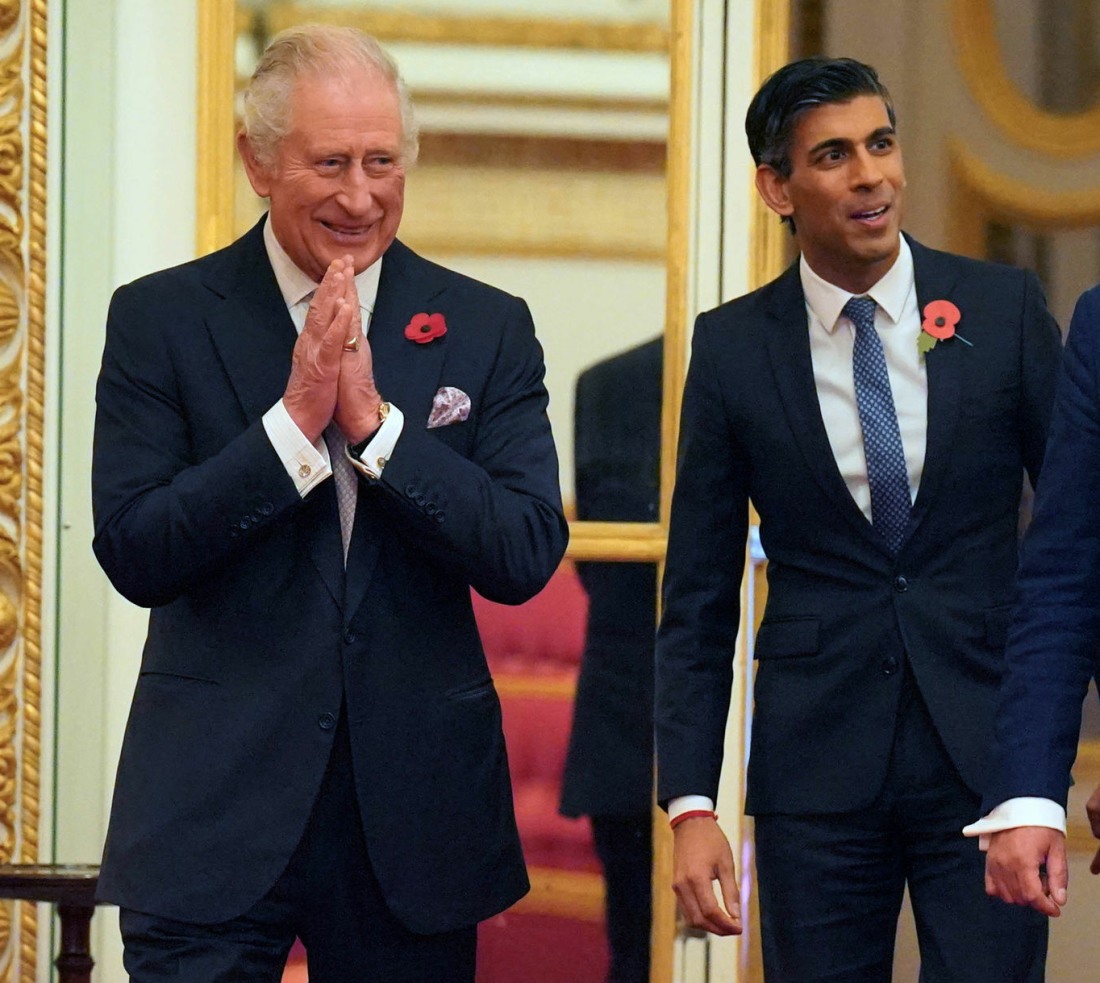 King Charles is already on his second prime minister, after his first PM couldn't outlast a head of lettuce. We haven't heard much about Charles's relationship with Prime Minister Rishi Sunak, but we might be hearing more in the coming weeks and months. Apparently, Charles has asked Downing Street to take the hit and tell Prince Harry he's not welcome at Charles's coronation. According to the Mail, Downing Street is refusing. Sunak is basically telling the king: this is your mess, clean it up yourself.
The Prime Minister could be drawn in to the increasingly intense debate over whether Prince Harry should be invited to the Coronation, after senior Royal insiders argued that the decision should be 'taken out of the King's hands'. Sources say King Charles should use the so-called 'Churchill precedent' to escape the 'impossible' decision of either inflaming tensions by barring his son, or enduring the circus that would surround his attendance with wife Meghan.

Harry has so far refused to say whether or not he would come to the ceremony if he was invited, even when directly asked.

In 1953, Churchill, then Prime Minister, made it clear to the Duke of Windsor – who had abdicated as Edward VIII more than 16 years earlier – that he would not be welcome at Queen Elizabeth's Coronation.

A well-placed source told The Mail on Sunday: 'The Coronation is a State event and funded by the State. So, in the same way that Winston Churchill advised the Duke of Windsor to stay away [from Elizabeth II's Coronation], the decision of whether to invite Harry, who has no official Royal role and no state function at the ceremony, will be down to the Government rather than just his father.'

However, Whitehall insiders tried to hand responsibility for the 'Harry hot potato' back to Buckingham Palace. A source said last night: 'Traditionally, the Royal Household provides us with the number of Royal guests, without giving their identity, and we construct the arrangements on that basis.'
There's some evidence that the palace will try to force Downing Street to basically make a logistical argument to Harry, as in: the security situation will be too intense, therefore you shouldn't come, something something about the Taliban fighters Harry killed in the Army. All of this is ridiculous though – while the palace has let it be known that Charles has extended a general (verbal?) invitation to the Sussexes, there's no evidence that the palace has formally invited the Sussexes, nor is there evidence that the Sussexes have made up their minds about whether they even want to go. Harry demurred when asked about his coronation attendance directly, and it absolutely feels like his attendance would be contingent on exactly what he's repeatedly asked for: a sit-down conversation, accountability and an apology. King Charles is trying to center himself, like the Sussexes' attendance is his call, and he's also trying to abdicate responsibility to Downing Street. I'm glad Sunak isn't biting. No need to get involved in the Windsors' psychodrama.
Photos courtesy of Avalon Red.


[ad_2]

Source link