[ad_1]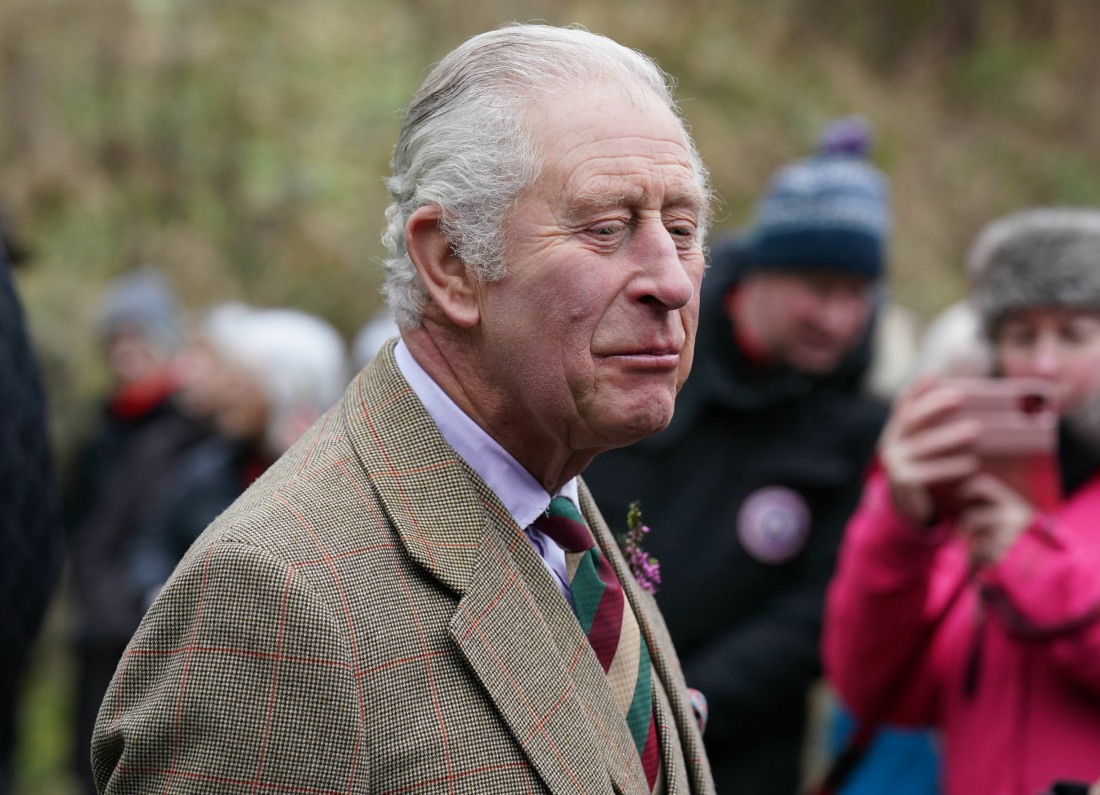 After Christmas, King Charles and Queen Camilla traveled up to Scotland and they've been there ever since. In the olden days, QEII would stay at Sandringham through early-to-mid-February before returning to London or Windsor. Charles is starting a new tradition: New Year's in Scotland.
On Thursday, around the same time Prince William and Kate were visiting Liverpool, Charles made his first public appearance of the year. The Windsors were definitely hunkered down, waiting for Prince Harry's Spare to blow over, and this was clearly a coordinated effort to "turn the page." A visual "so, anyway." Is it working? Eh. Charles stepped out in Aberdeen and he wore a kilt and he spoke to mostly older people. He seemed happy, although he's seemed extremely joyful ever since his mother died (it's macabre). While Prince Harry's Spare has not been good for the monarchy, I'm consistently surprised by how palpably Harry loves and cares for his father. Harry forgives his father, confides in his father, understands his father, adores his father and still wants his father's love. Charles must be disgusted by how much Harry is exactly like Diana.
Meanwhile, I enjoyed this twofer: Spare is flying off the shelves in France, and King Charles's first foreign trip will be to France:
Prince Harry's autobiography Spare is doing so well in France that publishers have launched a fresh print run after the first 210,000 copies flew off the shelves. The book sold 1.4 million English-language copies on its first day in Britain, the United States and Canada, smashing Penguin Random House's sales record. More surprising was its runaway success in France, despite the country's revolutionary penchant for cutting off its monarchs' heads.

Strong orders for the French version of Prince Harry's tell-all memoir led Paris-based publishing house Fayard to print 130,000 extra copies only two days after the book went on sale. The publisher could not yet give exact sales figures. Despite their Republican values, the French have long displayed a fascination for British royalty. Seven out of ten French people recently expressed a positive opinion of the Royal family.

In the latest sign of proximity, it emerged that King Charles will make his first state visit to the country in March to build bridges post-Brexit. The visit, pencilled in for the week of March 27, will include a state dinner at the Elysee Palace and a meeting between Camilla and France's first lady Brigitte Macron, according to Le Parisien.

Mr Macron is said to have extended an official invitation to the King when he travelled to London for the Queen's funeral. "I think the British people and the King felt France's deep affection for them and the emotion we shared," he said at the time.
I think it's interesting that Charles's first trip as king will be a visit to France. I expected him to visit a Commonwealth country first, didn't you? Like, a week in Canada? He'll probably go to Australia this year too, after the coronation. Maybe it makes sense that pre-coronation, he'll just visit countries which are relatively close. As for French people reading Spare… mon deux!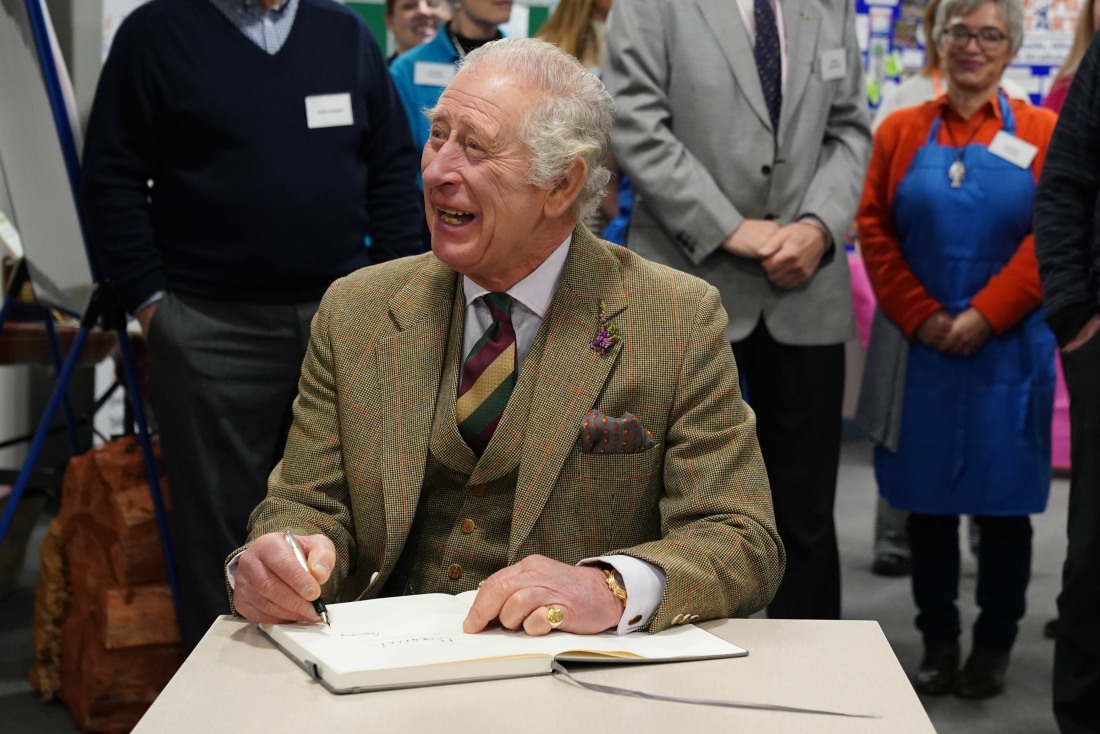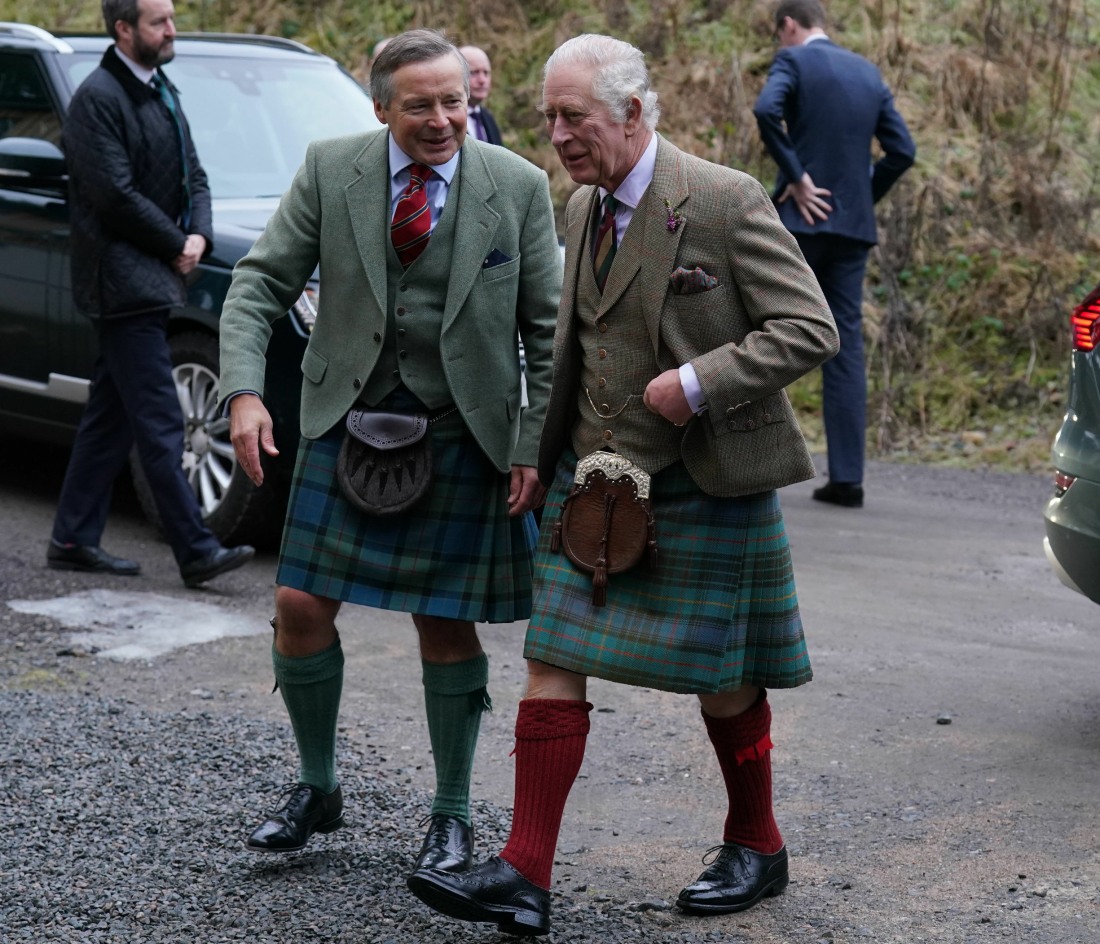 Photos courtesy of Andrew Milligan/Avalon.


[ad_2]

Source link