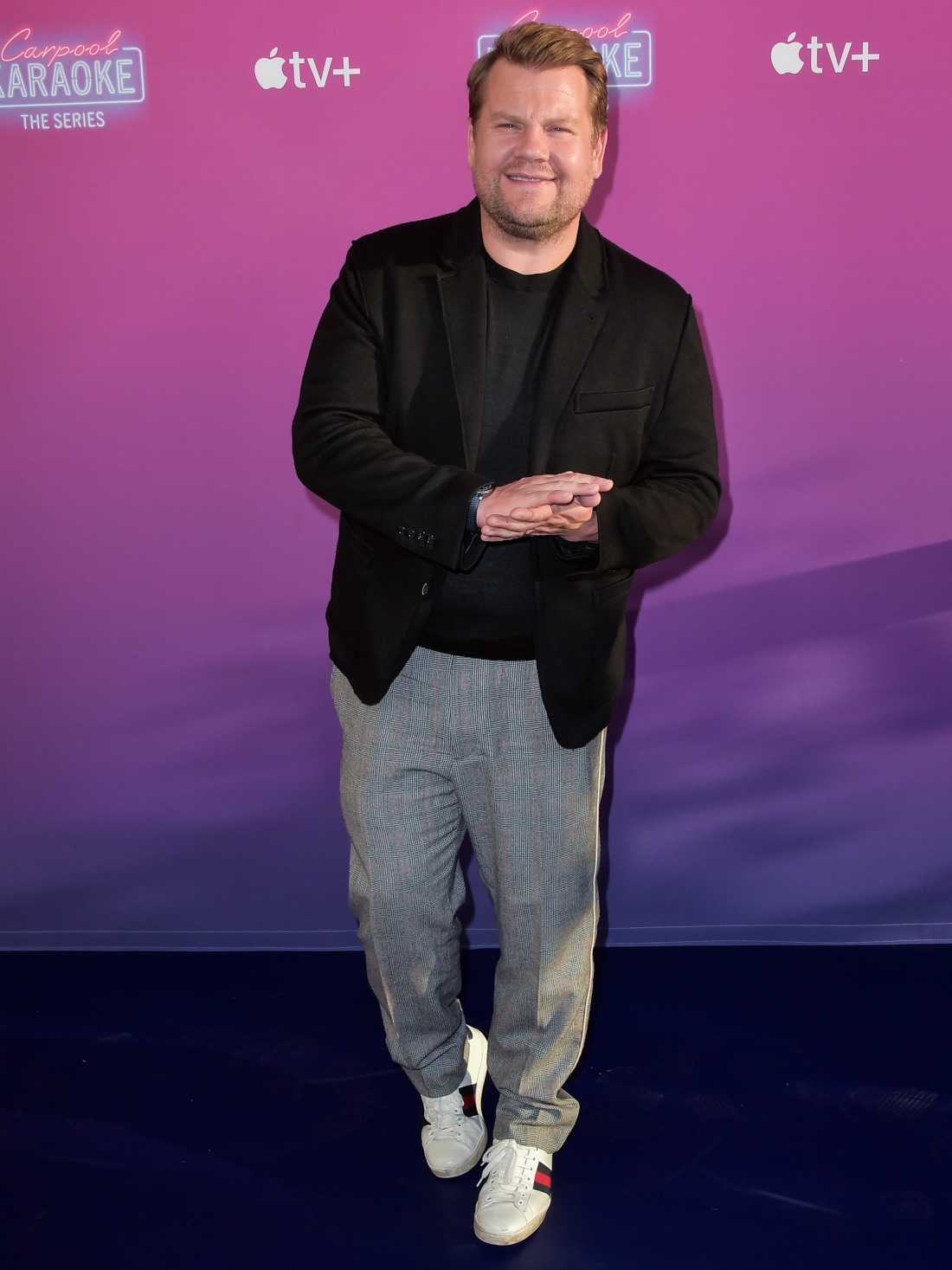 California is always going through a drought, but it's currently worse than usual, and much of the state is currently coping with water restrictions. As in, restrictions for water usage at home. The water restrictions have got LA-based entertainers in their feelings, but not James Corden. Corden is apparently fine with water restrictions, because he takes really fast showers and he only washes his hair once every two months. Gross.
James Corden has revealed he only washes his hair every two months during a conversation surrounding bathroom habits. The Late Late Show host was discussing Los Angeles residents being asked to cut down their shower time when he divulged some ablution secrets of his own. James, 43, admitted his showers can be wrapped up in under five minutes.

He said: 'I'm in and out in three or four minutes. I use soap but I don't wash my hair. I wash it every two months. That is a true story. I do not think we are nasty.'

The Gavin and Stacey star was taken aback to learn that the average shower time for citizens in LA is 10 minutes. 'You are joking me… what? If that is the average that means there are people in there for 20 minutes? Oh my God!'

When one of the production crew members chimed in to say she showers for ten minutes, James replied: 'What are you doing for ten minutes? How long does it take? I am trying to think what I would do in there for ten minutes!'
I mean… for men, it is different. Many women (like me) shave our legs while we're in the shower. And shave our armpits. And put soap on every part of our body. I'm capable of quickie showers too, especially if I'm not shaving. I can get out of there in five minutes if I'm not shaving or washing my hair. But I can't imagine not shampooing my hair for TWO MONTHS? Is he rinsing his hair or getting it wet but just not shampooing it? I think that might be what he's talking about. While that's still not great, it would be different if he's saying that shampoo AND water have not touched his hair in two months. (That being said, everything is so different for men and his hair is pretty short.)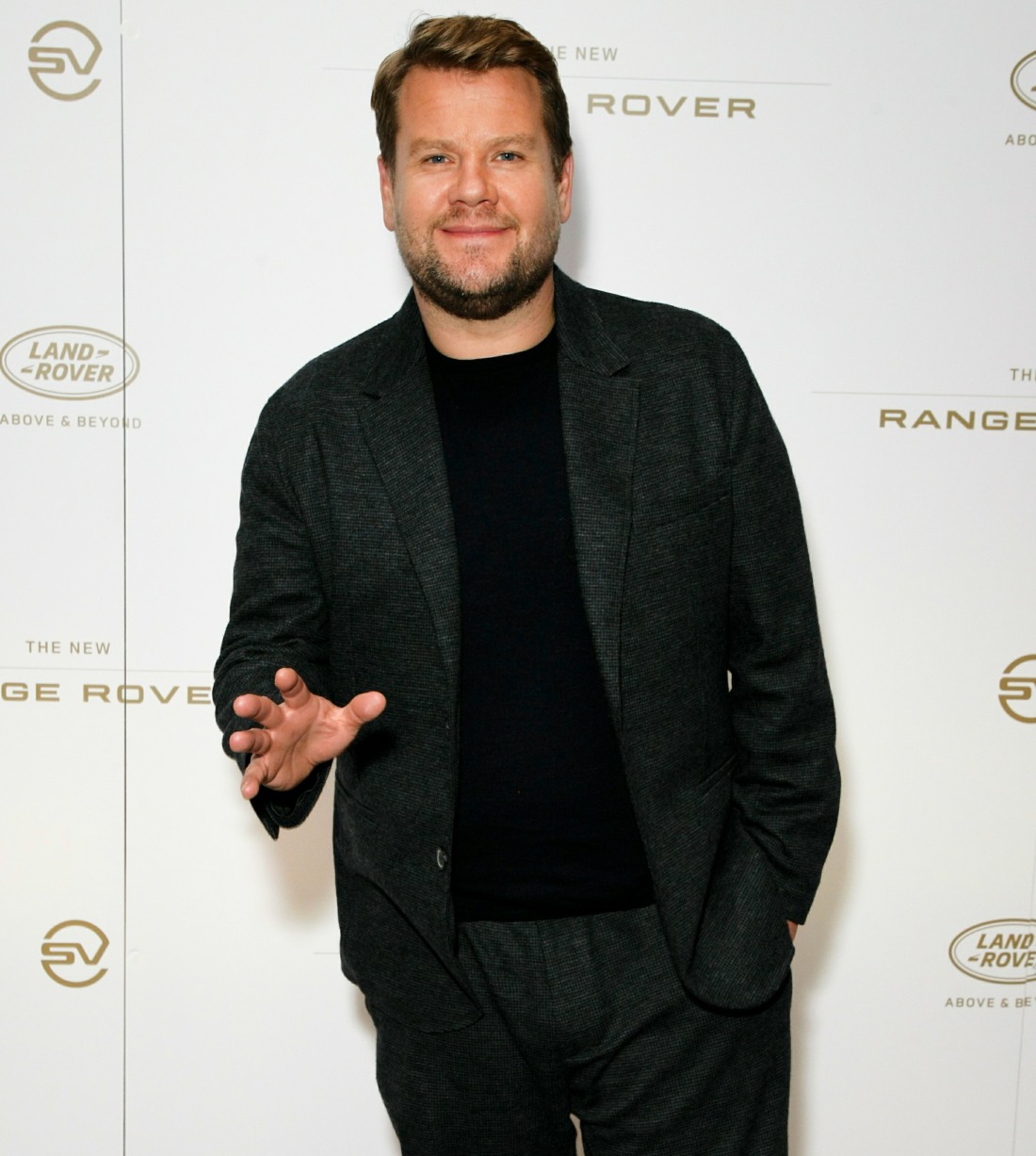 Photos courtesy of Avalon Red, Instar.
, Los Angeles, CA – 20211115 The Range Rover Leadership Summit held at the Academy Museum of Motion Pictures.

-PICTURED: James Corden
-PHOTO by: Media Punch/INSTARimages.com

This is an editorial, rights-managed image. Please contact Instar Images LLC for licensing fee and rights information at [email protected] or call +1 212 414 0207 This image may not be published in any way that is, or might be deemed to be, defamatory, libelous, pornographic, or obscene. Please consult our sales department for any clarification needed prior to publication and use. Instar Images LLC reserves the right to pursue unauthorized users of this material. If you are in violation of our intellectual property rights or copyright you may be liable for damages, loss of income, any profits you derive from the unauthorized use of this material and, where appropriate, the cost of collection and/or any statutory damages awarded
HOLLYWOOD, LOS ANGELES, CALIFORNIA, USA – MAY 12: English actor/television host James Corden arrives at the FYC Event For CBS' 'The Late Late Show With James Corden' And Apple TV+'s 'Carpool Karaoke: The Series' held at NeueHouse Hollywood on May 12, 2022 in Hollywood, Los Angeles, California, United States.,Image: 690845380, License: Rights-managed, Restrictions: , Model Release: no, Pictured: James Corden, Credit line: Image Press Agency / Image Press Agency / Avalon
HOLLYWOOD, LOS ANGELES, CALIFORNIA, USA – MAY 12: English actor/television host James Corden arrives at the FYC Event For CBS' 'The Late Late Show With James Corden' And Apple TV+'s 'Carpool Karaoke: The Series' held at NeueHouse Hollywood on May 12, 2022 in Hollywood, Los Angeles, California, United States.,Image: 690845436, License: Rights-managed, Restrictions: , Model Release: no, Pictured: James Corden, Credit line: Image Press Agency / Image Press Agency / Avalon