[ad_1]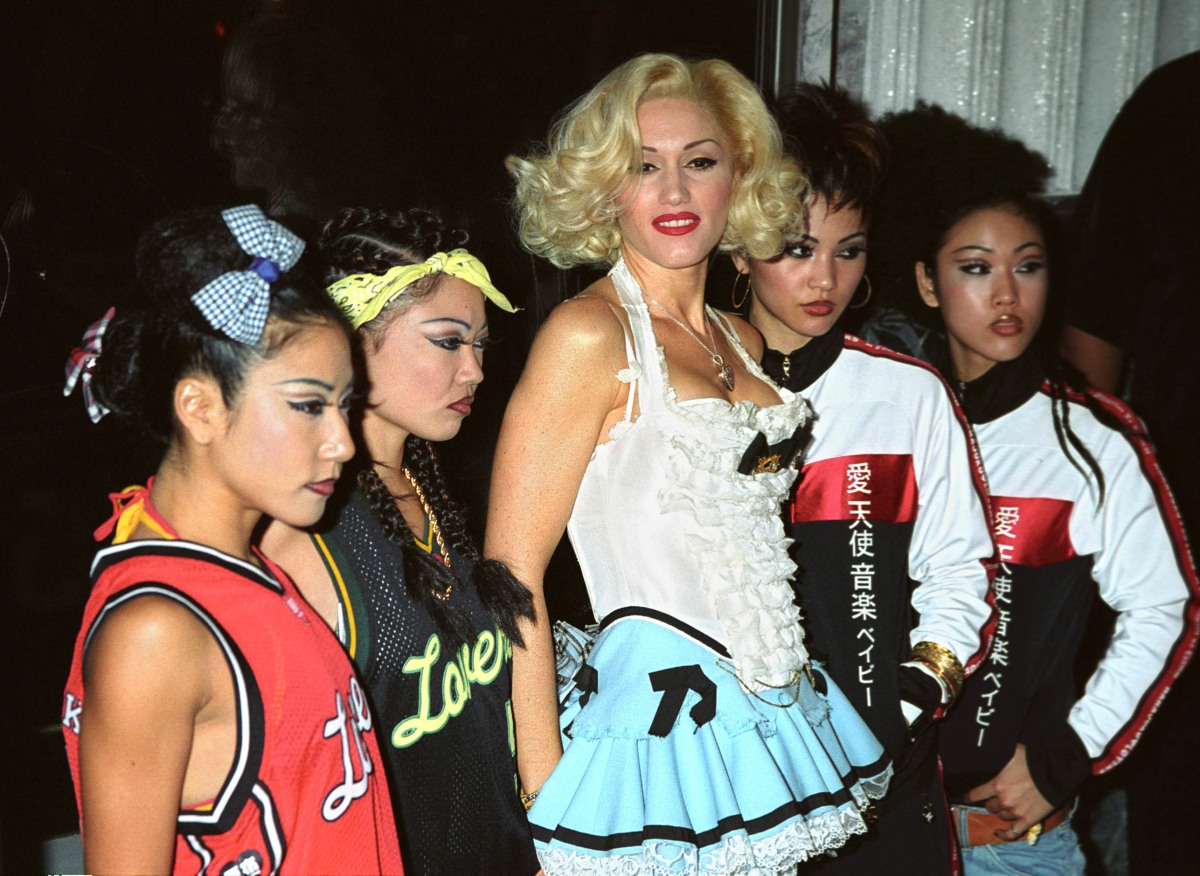 Gwen Stefani is a cool woman who is loved and adored by millions of people for her music, her style, her vibe. But Gwen has also been a problematic figure for many people, first with her appropriation of Latinx culture, then with her appropriation of Japanese culture, and currently with her appropriation of Republican culture (lol). It's the Asian appropriation which is still a huge issue today, I think because people continue to look back on that era – Gwen's Harajuku era – and cringe. Gwen really paid four Japanese women to stand around her at all times and be silent. She really appropriated and marketed a Japanese subculture to white America. So, Gwen is currently promoting her makeup line (GXVE) and Allure's Jesa Marie Calaor interviewed Gwen at a recent GXVE event. The interview turned out bonkers, because Gwen repeatedly claimed to be Japanese.
Gwen on her Japanese influences: "That was my Japanese influence and that was a culture that was so rich with tradition, yet so futuristic [with] so much attention to art and detail and discipline and it was fascinating to me," she said, explaining how her father (who is Italian American) would return with stories of street performers cosplaying as Elvis and stylish women with colorful hair. Then, as an adult, she was able to travel to Harajuku to see them herself. "I said, 'My God, I'm Japanese and I didn't know it.'" As those words seemed to hang in the air between us, she continued, "I am, you know." She then explained that there is "innocence" to her relationship with Japanese culture, referring to herself as a "super fan."

Don't criticize her for being a fan: "If [people are] going to criticize me for being a fan of something beautiful and sharing that, then I just think that doesn't feel right. I think it was a beautiful time of creativity… a time of the ping-pong match between Harajuku culture and American culture." She elaborated further: "[It] should be okay to be inspired by other cultures because if we're not allowed then that's dividing people, right?"

Did Gwen Stefani really refer to herself as Japanese several times? Calaor writes: I spent 32 minutes in conversation with Stefani, many of them devoted to her lengthy answer to my question about Harajuku Lovers. In that time, she said more than once that she is Japanese. Allure's social media associate (who is Asian and Latina) was also present for the interview and we were left questioning what we had heard. Maybe she misspoke? Again and again? During our interview, Stefani asserted twice that she was Japanese and once that she was "a little bit of an Orange County girl, a little bit of a Japanese girl, a little bit of an English girl." Surely, she didn't mean it literally or she didn't know what she was saying? (A representative for Stefani reached out the next day, indicating that I had misunderstood what Stefani was trying to convey. Allure later asked Stefani's team for an on-the-record comment or clarification of these remarks and they declined to provide a statement or participate in a follow-up interview.)
What I find remarkable is that Gwen Stefani hasn't figured out a better way to speak about her love of Japanese culture without sounding like an appropriating a–hole. Like, I think it's cool that Gwen loves Japan and that she wanted to bring some fun Japanese subculture to America. Figure out a way to do it and talk about it without claiming to be Japanese or shrugging off the very real issues your fascination with/fetishization of Japan has brought to the table. This is not some new conversation either. Literally, at the time in 2008, there were prominent Asian celebrities and scholars saying that Stefani's Harajuku act was deeply uncomfortable if not fully racist. The conversations about appropriation have only grown from there, and with Stefani specifically, it's not limited to her Asian appropriation. You can't just wander around, claiming to be Japanese!!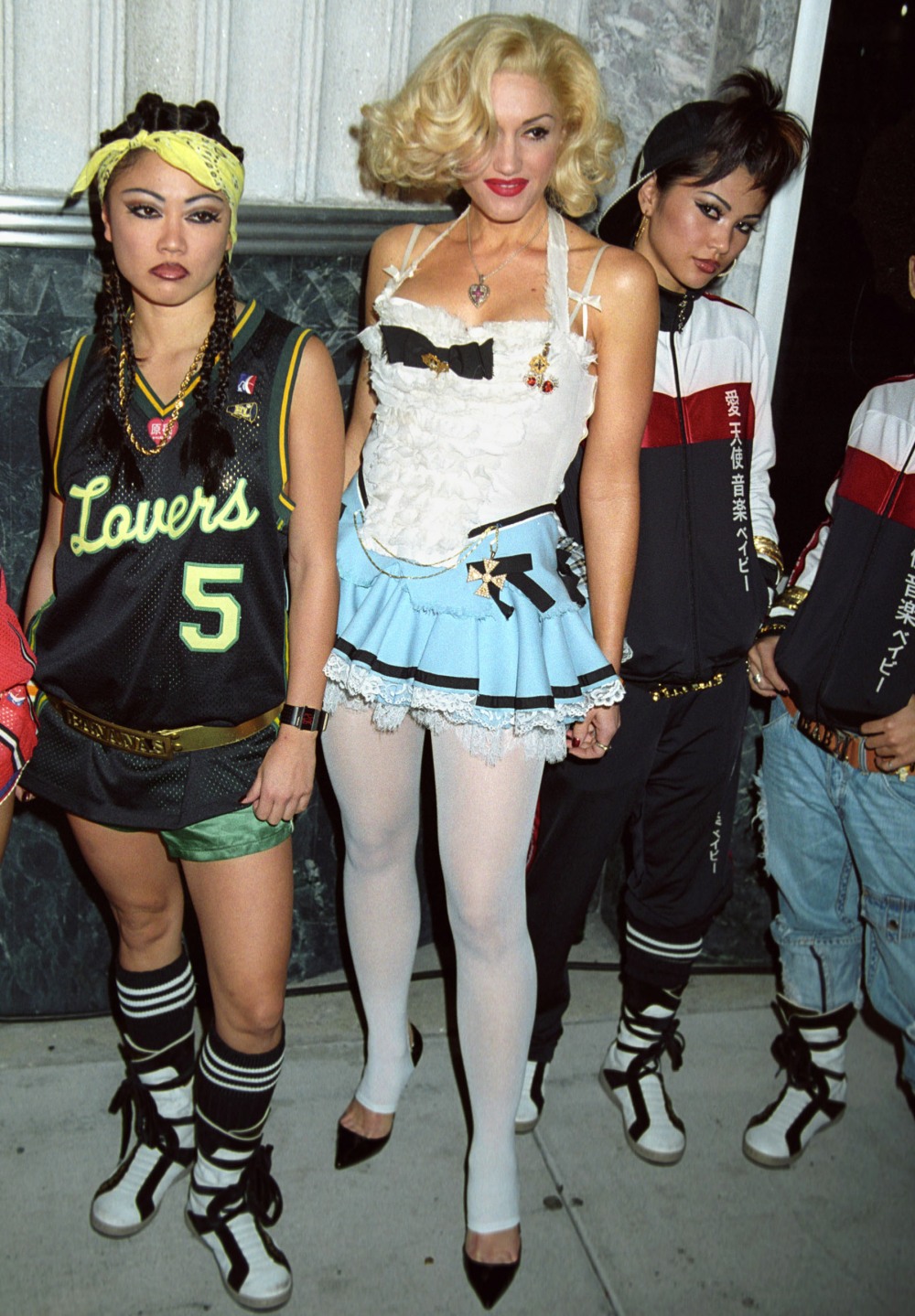 Photos courtesy of Avalon Red.
GWEN STEFANI AT THE PREVIEW OF HER 'HARAJUKU LOVERS' CLOTHING LINE HELD AT THE HOLLYWOOD MUSEUM IN THE MAX FACTOR BUILDING. HOLLYWOOD, CA. 21 OCTOBER 2005. PICTURES /,Image: 543723775, License: Rights-managed, Restrictions: WORLD RIGHTS – Fee Payable Upon Reproduction – For queries contact Photoshot – [email protected] London: +44 (0) 20 7421 6000 Florida: +1 239 689 1883 Berlin: +49 (0) 30 76 212 251, Model Release: no, Credit line: Christina Radish / Avalon
GWEN STEFANI AT THE PREVIEW OF HER 'HARAJUKU LOVERS' CLOTHING LINE HELD AT THE HOLLYWOOD MUSEUM IN THE MAX FACTOR BUILDING. HOLLYWOOD, CA. 21 OCTOBER 2005. PICTURES /,Image: 543723810, License: Rights-managed, Restrictions: WORLD RIGHTS – Fee Payable Upon Reproduction – For queries contact Photoshot – [email protected] London: +44 (0) 20 7421 6000 Florida: +1 239 689 1883 Berlin: +49 (0) 30 76 212 251, Model Release: no, Credit line: Christina Radish / Avalon
HOLLYWOOD, LOS ANGELES, CALIFORNIA, USA – JUNE 09: American singer Gwen Stefani arrives at the 48th Annual AFI Life Achievement Award Honoring Julie Andrews held at the Dolby Theatre on June 9, 2022 in Hollywood, Los Angeles, California, United States.,Image: 698658908, License: Rights-managed, Restrictions: , Model Release: no, Pictured: Gwen Stefani, Credit line: Xavier Collin / Image Press Agency / Avalon


[ad_2]

Source link