[ad_1]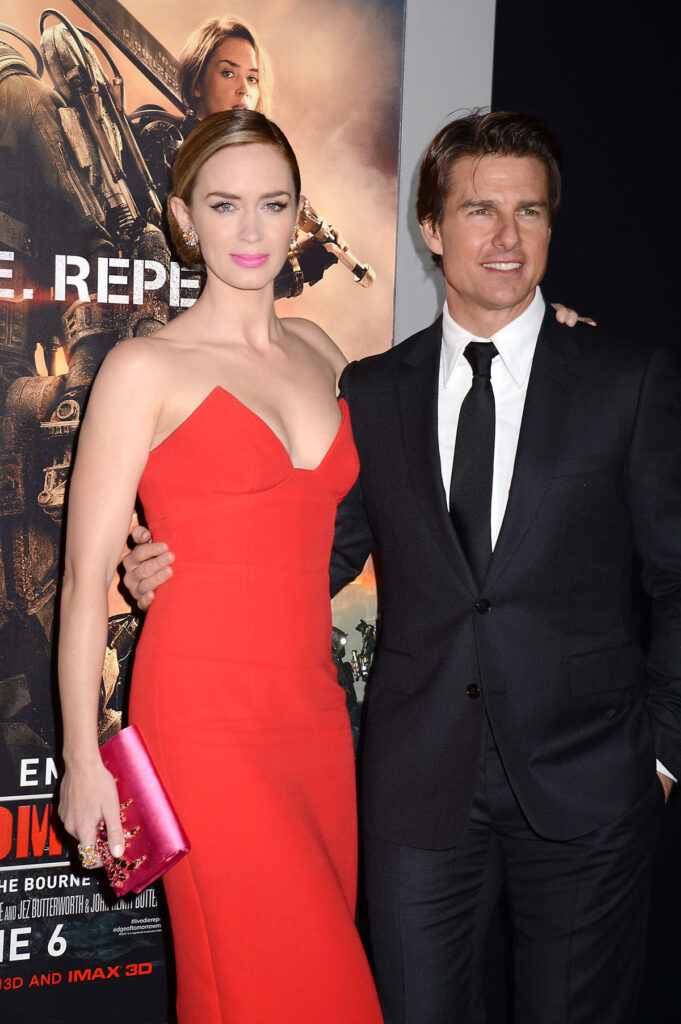 Emily Blunt was a guest on the SmartLess podcast in yesterday's episode. Emily is friends with both Will Arnett and Jason Bateman so it was, as usual, an entertaining episode. But the huge pull quote coming from it is when Emily said that Tom Cruise called her a p*ssy. The story is that when they were making the big action film Edge of Tomorrow in 2014, they wore 80-pound compression suits. The first time Emily put on the suit on, it turned out to be more than she expected and she surprised herself by getting overwhelmed. What Emily told the SmartLess trio is that she got weepy in front of Tom and he didn't know how to react. So after not saying anything for a minute, he finally told her, "don't be a p*ssy." Emily laughed it off and went on with the shoot.
Emily Blunt got a dose of tough love from co-star Tom Cruise during the production of their 2014 blockbuster film, Edge of Tomorrow.

During an appearance on the podcast Smartless, the British actress, 39, recalled being told by the iconic action star to "stop being such a p****."

The grueling production of the science-fiction action film, which featured Blunt and Cruise tackling an alien species, called for the stars to wear "enormous" suits to make the scenes as realistic as possible.

"We had to wear these enormous suits, which I think would've been great if we had CGI'd them, but we wanted to do it in a tactile way," Blunt explained to podcast hosts Jason Bateman, Will Arnett and Sean Hayes, the New York Post reported. "When you hear the word 'tactile,' you think that sounds nice and cozy. There was nothing cozy about these suits. It was like 85 pounds. It was so heavy. The first time I put it on I started to cry, and Cruise didn't know what to do."

Blunt went on to say that she voiced her concern to Cruise about how she was going to manage to make it through production in an 85-pound suit that weighed her down.

"I was like, 'Tom, I'm not sure how I'm going to get through this shoot,' and just started to cry," Blunt recalled. "I said, 'I'm feeling a bit panicky about the whole shoot.'"

In response to her concerns, Cruise gave it to Blunt straight: "He just stared at me for a long time, not knowing what to do, and he goes, 'Come on, stop being such a p****, OK?'"

Luckily, Blunt took the comment well and responded to Cruise by laughing it off.
I know I'm going to get creamed for this. I won't deny that Tom deserves to be taken to task for all of his ills. But people really want to crucify him for this story and there is a little more to it. I listened to the podcast to hear Emily tell it again. Will introduced the subject of the movie because he loves it. Both he and Emily speak kindly of Tom and his work in the film. She then tells the story. If you are hearing it for the first time, yes, it would probably p*ss you off. But if you've heard it before, when Emily and Tom were promoting the film, there is a little more context. When she told it on the Graham Norton couch, with Tom next to her, she prefaced it by saying that Tom came to her when she was trying on the suit for the first time to make sure she was okay because he knew how daunting those things were. After asking her if she was okay, noting she wasn't and asking again, really, how was she, only then could she no longer hold it in. It was then he called her a "wuss" to make her laugh, according to Emily. And she said "It worked," that she was able to get through her anxiousness about the suit. I'm not going to tell you what to think. I'm just saying, that when you listen to the SmartLess podcast, it sounds to me like it presumes you already know the story. You can watch the original telling here at minute 15:00. I'll let you decide.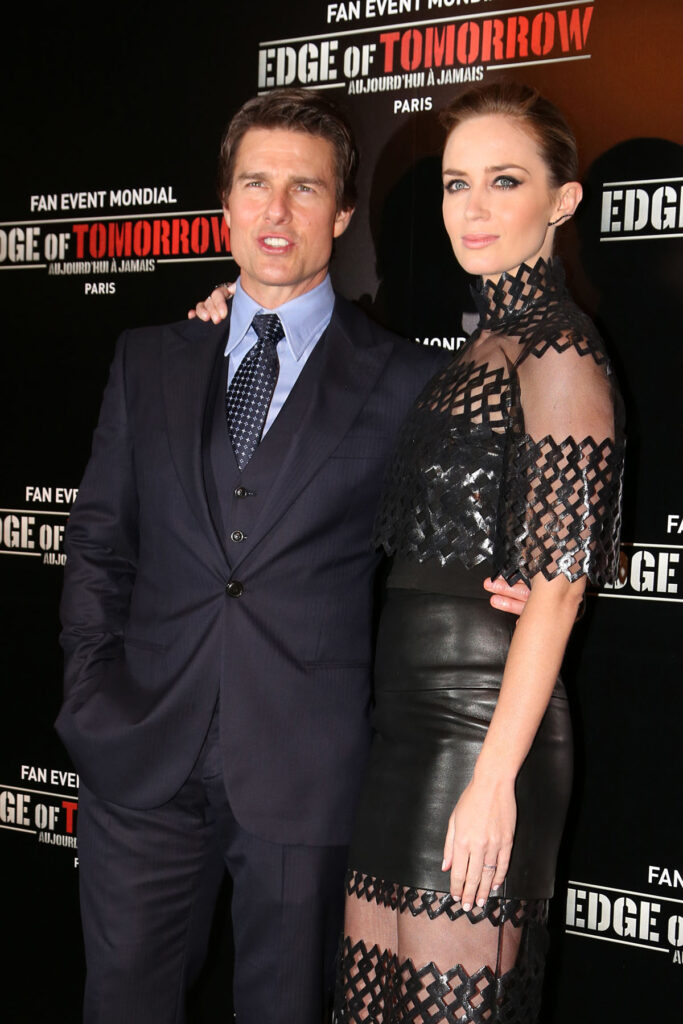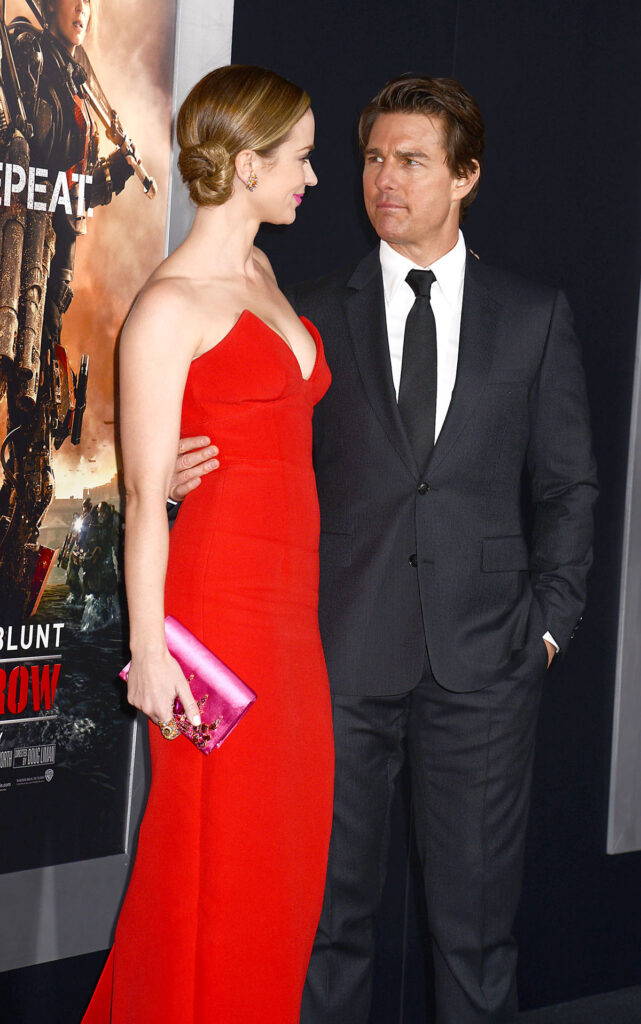 Photo credit: Pacific Coast News/Avalon and Getty Images


[ad_2]

Source link